Thomas Deschamps is an architect by trade and photographer by passion. For him, Paris is a city of life, labour as well as where his passion for photography is expressed. He never tires of the City of Light and always finds new terrain to explore. Although his architect's eye might influence some of his compositions, the photographer likes to leave things to chance to capture scenes of Parisian life, seizing on the spontaneity of the moment.
Paris offers new wonders every day, with places to wander in, gaze at and rediscover.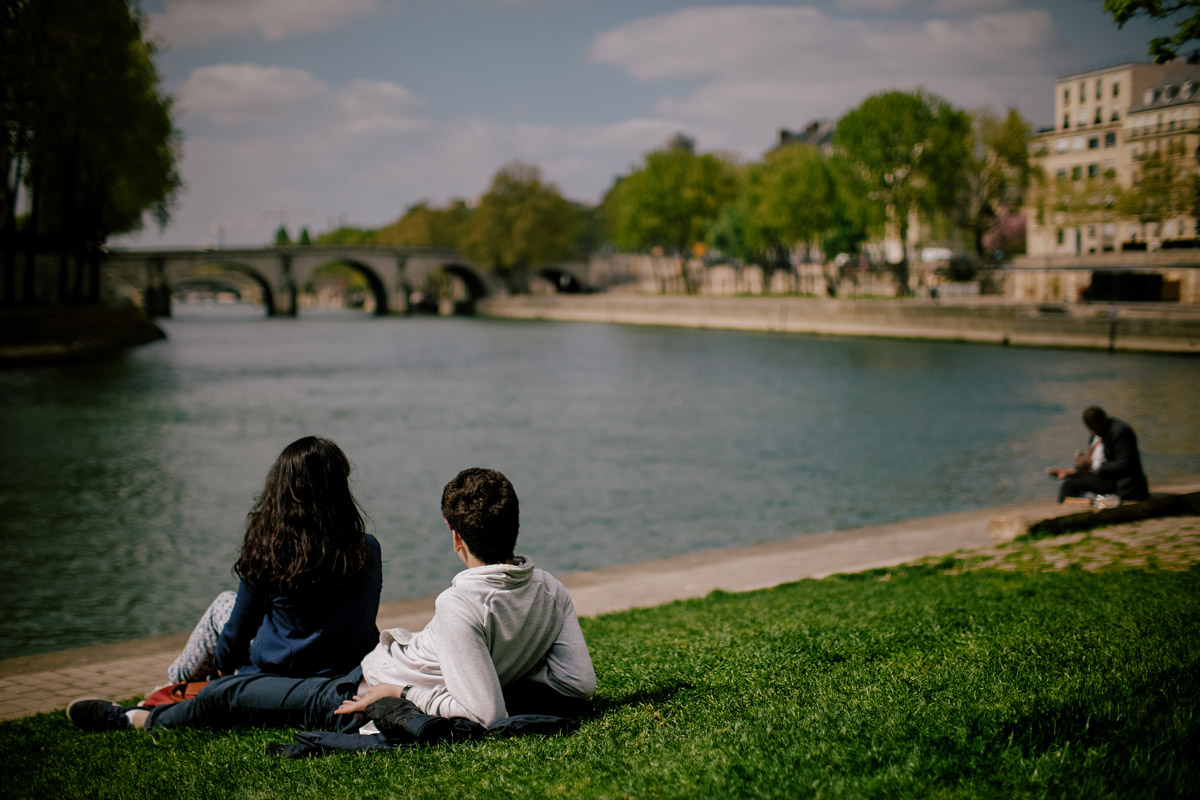 How did you become interested in photography? Was it already a passion before you began working as an architect?
I discovered photography when I was a teenager. My father gave me a camera that I used for a few years, then I became interested in other things as you often do at that age, and I only got back into it six years ago. I still work as an architect but I wanted to do something on the side, and photography was a natural choice. It's more than just a hobby for me, it's a passion that was lying dormant in me for a long time. Working as an architect, as exciting as it is, is still a trade where standards and regulations play a significant role. Photography lets me be more creative and most of all it gives me more liberty.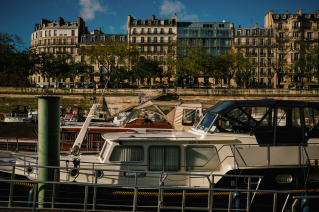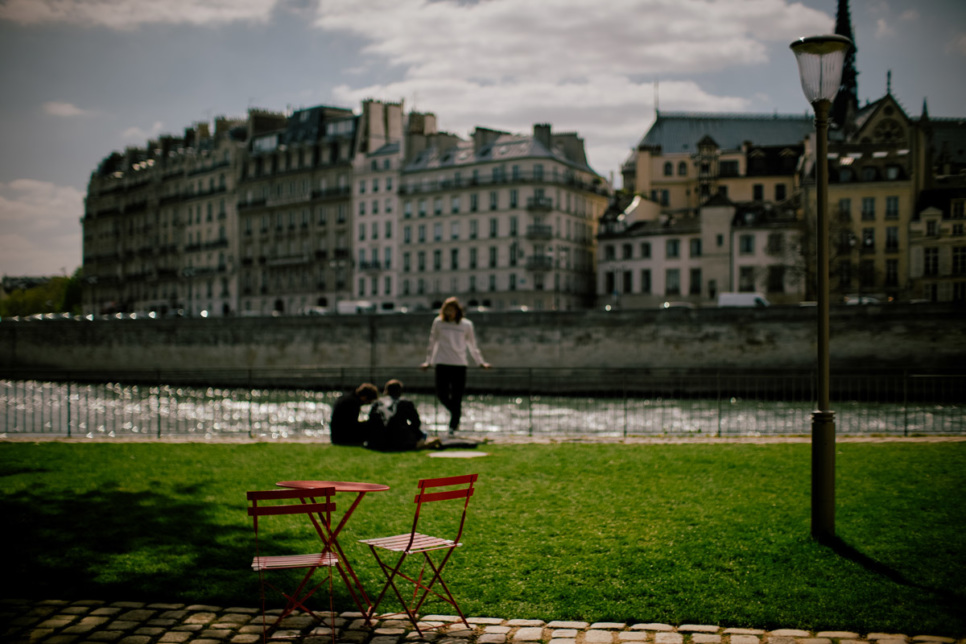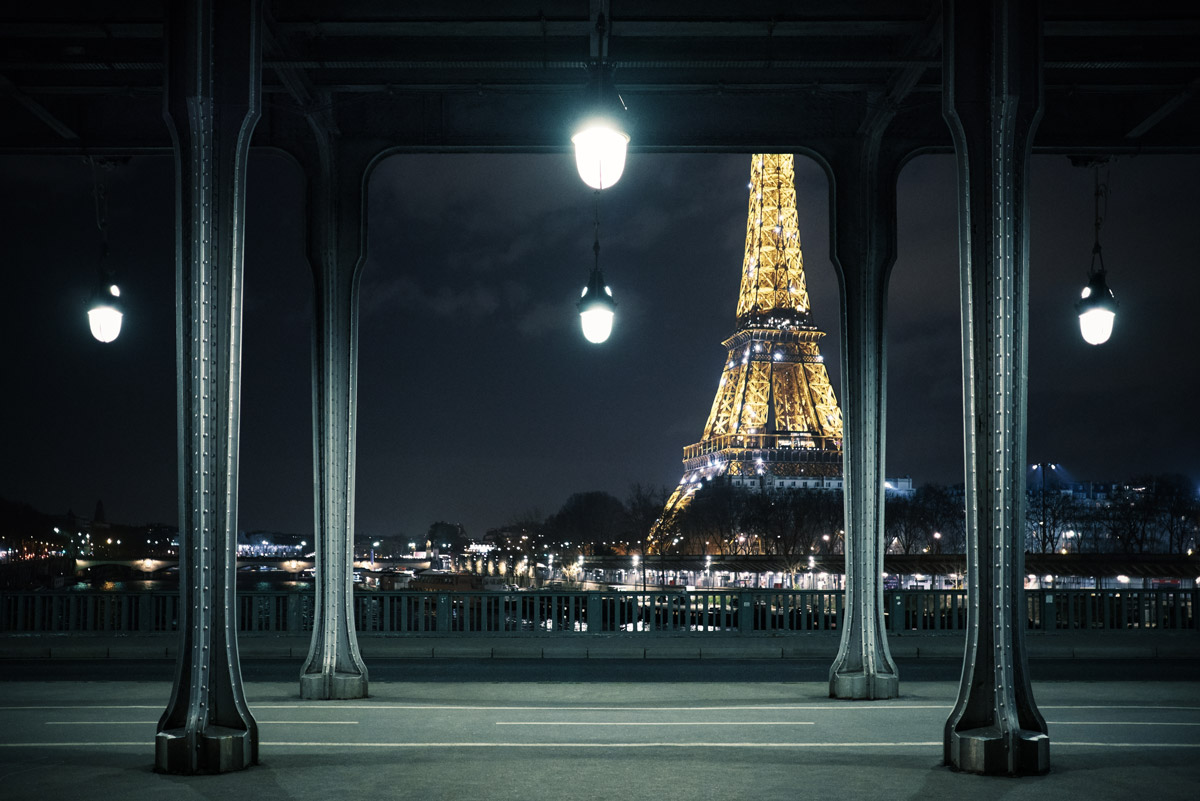 What's your favourite period to photograph Paris? Do you have a favourite season or time of day?
I think winter suits me best, the atmosphere is more melancholic and there are less tourists then so you can show the city in a different light, very far removed from the usual clichés.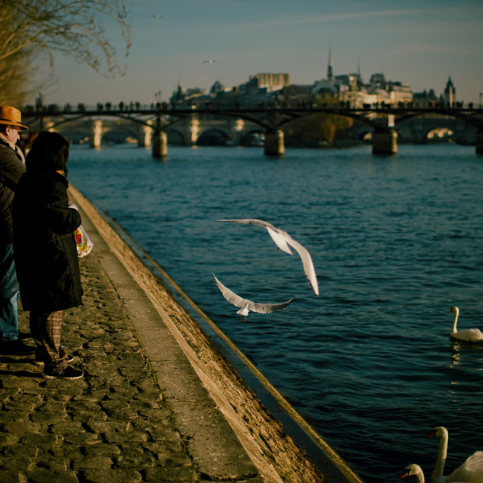 What architectural style appeals to you the most in Paris as a photographer?
Even if the photos selected here don't particularly show it, I have a penchant for Paris in the 1960s and 1970s. For example, I think the pictures of the Front de Seine (Beaugrenelle) area show another Paris, very different from the Haussmann-era façades, even if some of the urban planning decisions of the time are questionable. Today we are rediscovering a legacy that for a long time was criticized, but which has plenty of attractive features.
Do you think your architect's vision influences the way you photograph Paris?
I think that being an architect means I frame things a certain way, and the architecture or the buildings you see in the background help position the people in the photo like you would on a theatre stage. When I am out taking photos in Paris, I like the idea of photojournalism ; often, the best photos are down to luck – seeing a person in a famous place, but who we can just barely make out. The architecture, or famous buildings are the backdrop but they are not the main subject.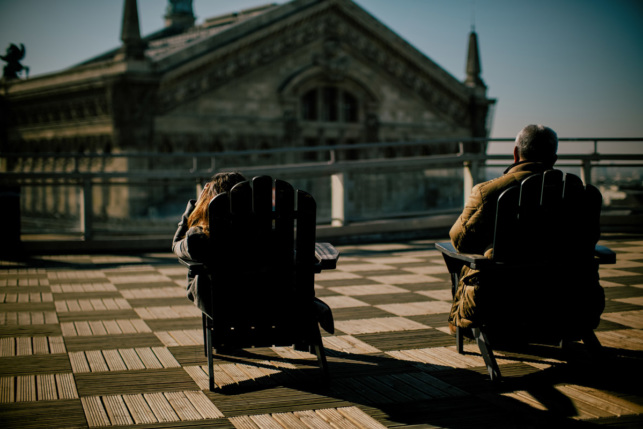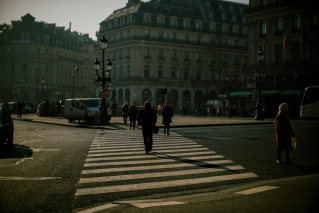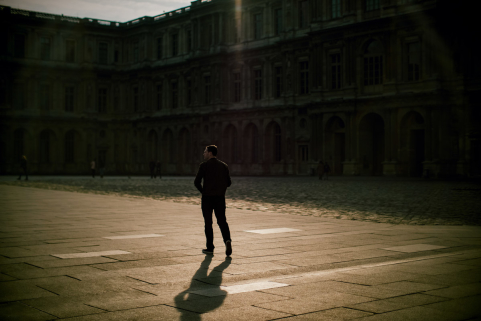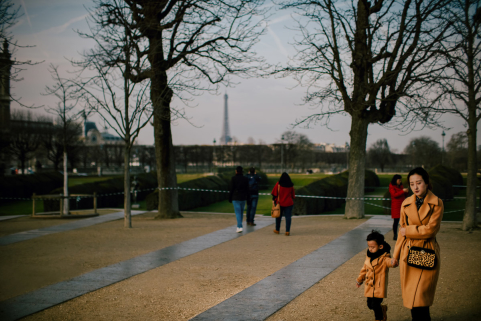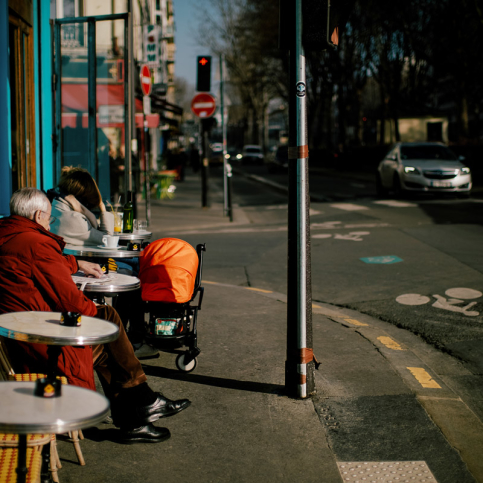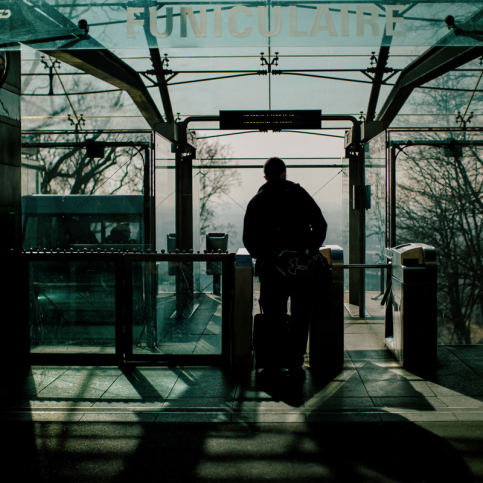 You have travelled to a number of countries and photographed them – Spain, Italy, Germany and Denmark, to name a few. What makes Paris different to other European cities from the photographer's point of view?
The architecture in Paris is more homogenous then anywhere else in Europe, since the Haussmann era. It is one of the most photographed cities in the world, and it isn't easy to make one's mark, among the tourist photos and also the work of other photographers. Photographing a city like Berlin, for example, since it was completely destroyed and rebuilt after World War II, is an entirely different exercise for me. It offers a diversity that can't be found in Paris, because of its recent and often painful history. The traces of the wall, and all the abandoned areas provide so much material for photography. You might think that living in Paris year-round leaves you a little blasé, but this isn't so: the timelessness of Parisian scenery and the sense of romance it awakens provide a constant source of inspiration. I think you just need to try and show all those images we know by heart from another angle.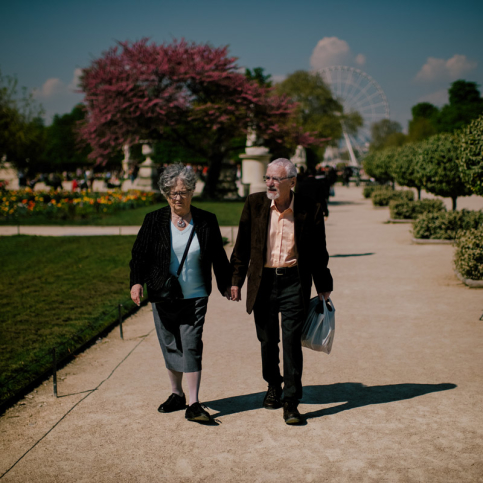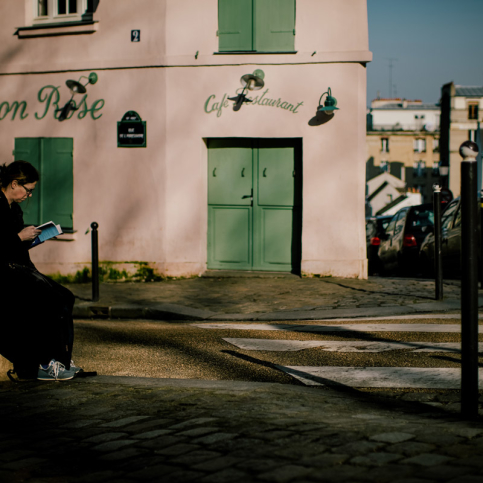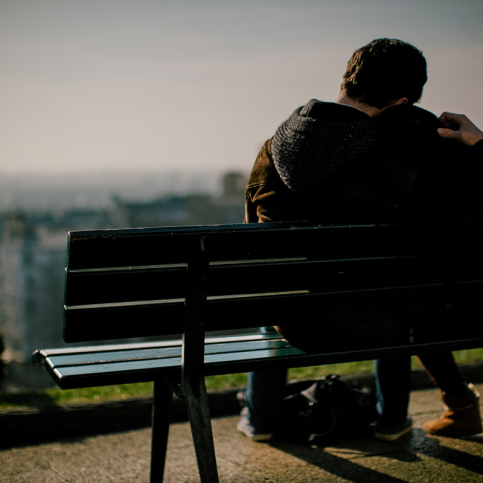 What is your favourite picture of Paris? Can you show us the photo and tell us its story?
My favourite picture was taken one morning in January, on Place de l'Opéra. It was sort of the beginning of the series shown here. It depicts an everyday scene that is hard to date: was it taken in 2017 or in the 1950s? There are very few modern day elements, although that was just by chance and the way it's framed. For me, this photo shows Paris and its timelessness; the eternal Paris.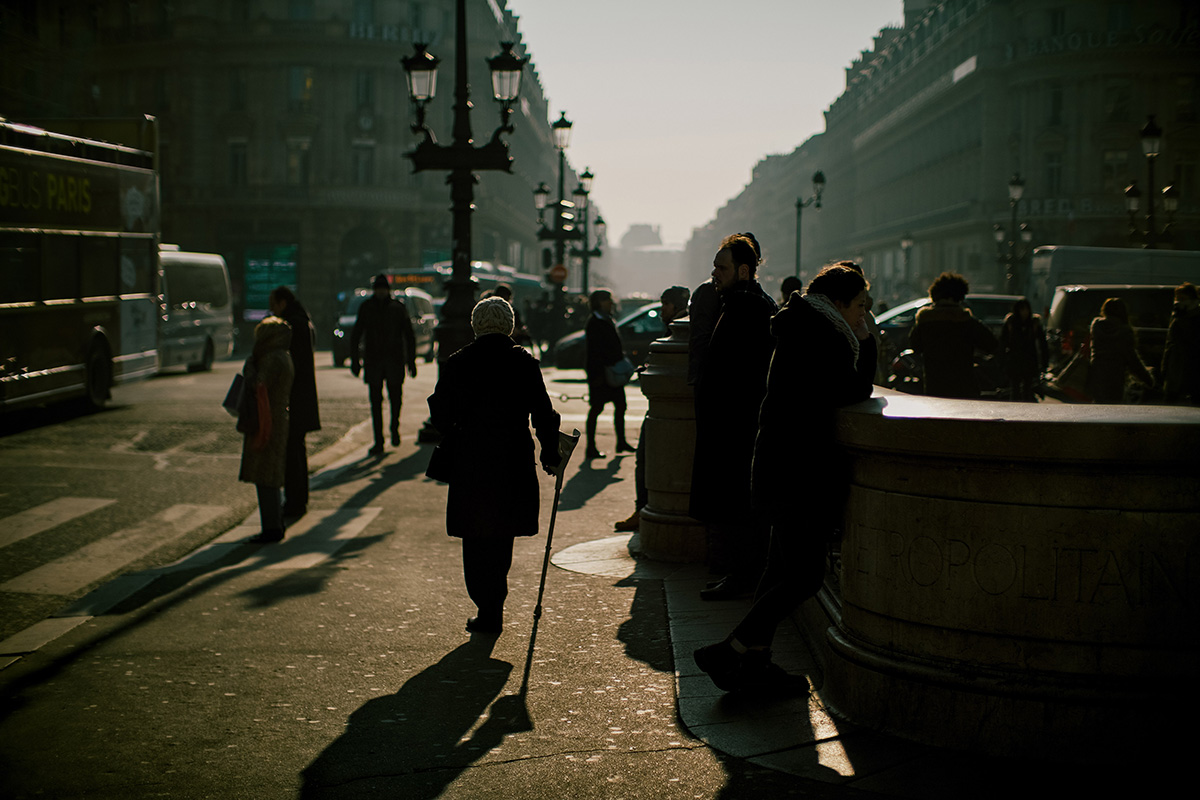 © Thomas Deschamps – 2017 – All rights reserved.
To see more of Thomas Deschamps' work