Alice and her 7-year-old daughter Lou-Ella had two weeks to find their new home. Recently separated, Alice wanted to move while staying in her neighbourhood because it's where Lou-Ella's school is. As Lou-Ella would soon be going back to school, there was no way they could stay in the family home but could not live anywhere too far away from her school either. The young mum started her online hunt and right when she started to feel desperate, she found an ad for a two-bedroom furnished apartment in the 5th arrondissement of Paris.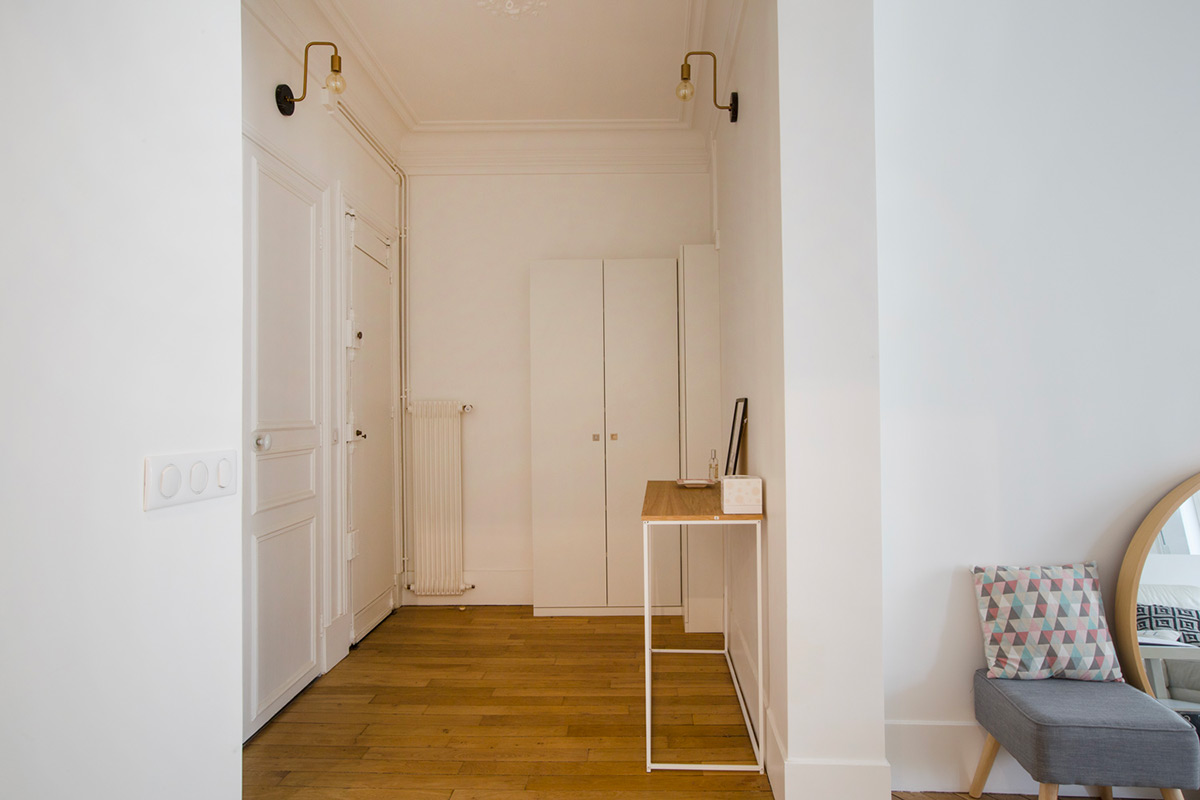 It was exactly what she was looking for. A bright apartment a stone's throw from Rue de Pontoise where Lou-Ella's school is. She didn't hesitate for a second and filled out the form to request a virtual viewing. Next, she did what you must never do: she called the rental agency straight away. She wanted this apartment badly. No need to organise a visit. The pictures were sufficient. She knew it was made for her.
Hello. It's me. You won't believe it: I'm over the moon. I've just found my ideal apartment. I'm signing the lease tomorrow, and we move in next week!
How did I find it? I had been looking seriously for a month and lost hope. I was ready to say yes to anything, I even thought we would have to check into a hotel for a while. But then, this morning I woke up and went online to try my luck again. I was fed up with seeing ads I had already dismissed (they were over budget, too small, too ugly, etc.). So, I treated myself and went onto the Book-A-Flat website, where I was sure to find a selection of beautifully furnished and tastefully decorated apartments. I entered my search: a two-bedroom apartment in the 5th arrondissement, near the Seine if possible, and the Rue de la Montagne-Sainte-Geneviève apartment came out first. It was vacated just this morning: how lucky! It is ideally located as you can imagine: 5 minutes away from Rue de Pontoise and Lou-Ella's school. But the first picture sold it for me. I was hooked. Look, I'm sending you the link. https://www.book-a-flat.com/en/apartment-paris-18607.html
I instantly fell in love with it at first sight.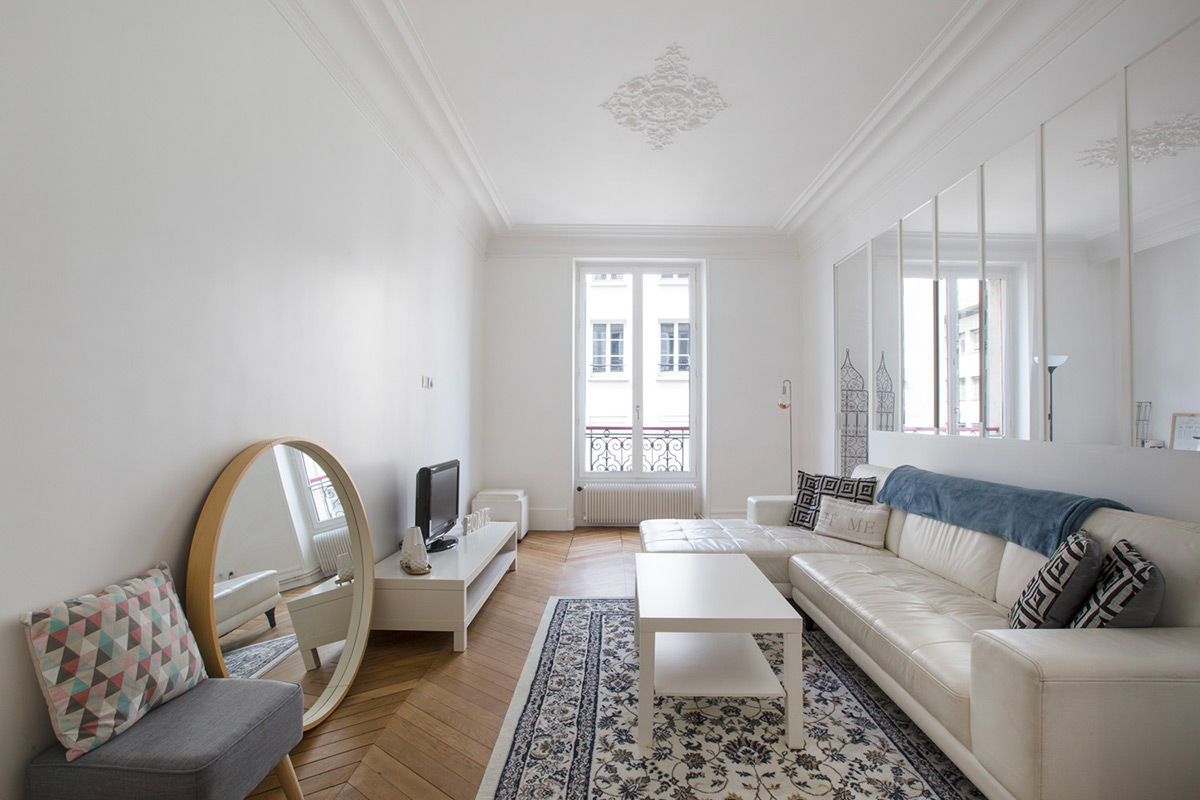 Do you remember Mélanie's small but amazing apartment, where she lived with her mother when we were in high school? This is the exact same two-bedroom apartment, but better! Bright and fully renovated. It has the same two rooms with a living-room on one end and a bedroom on the other, it'is partly open, divided by half a partition wall. Remember? The one that we used to use for the remake of the famous scene in the movie The Full Monty. Which scene do you mean? The one with the garden gnomes that Tom Wilkinson's sidekicks use to distract him during his job interview! Oh stop, it wasn't that bad. It got us an A in our cinema class.
Do you remember our karaoke nights, when we sang Wannabe while jumping on furniture to copy the Spice Girls? That was at Mélanie's.
So tell me what you want, what you really, really want
I wanna, (ha) I wanna, (ha) I wanna, (ha) I wanna, (ha)
I wanna really, really, really wanna zigazig ah
Yes, I do and I still sing out of tune, I'm afraid.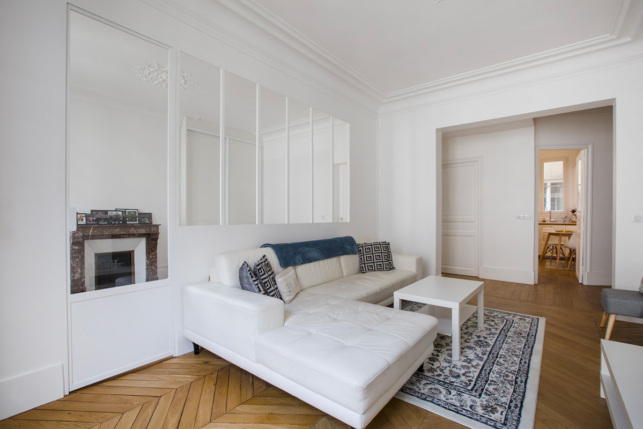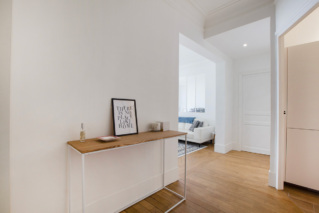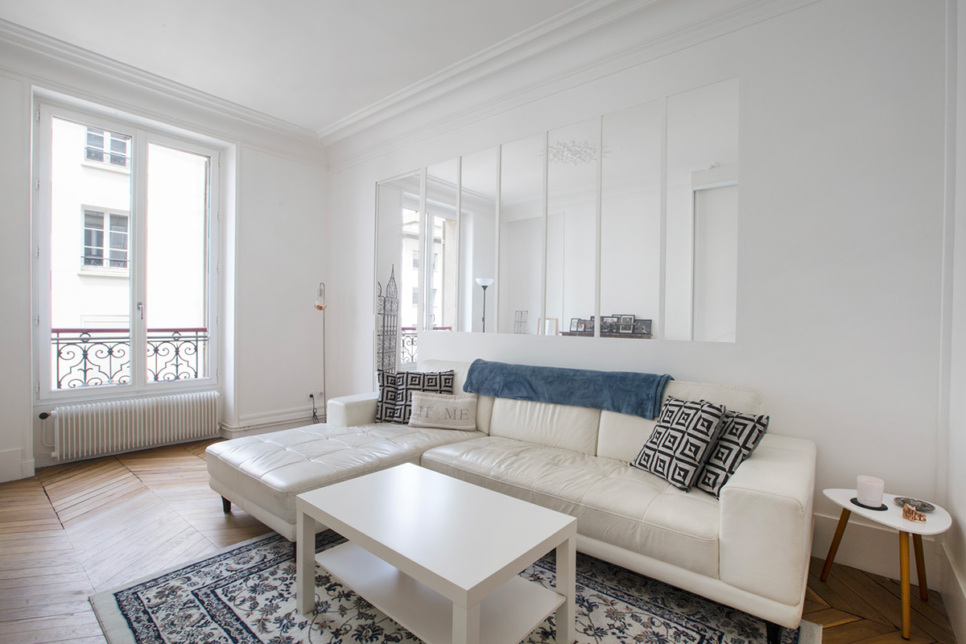 Anyways! As soon as I saw it, I had butterflies in my stomach. I was seeing stars (my brain didn't seem to be able to process the information). I felt totally overwhelmed, my mouth was dry and my legs were shaking. The whole lot. I didn't think about it twice, and after filling out the form for a viewing request, I wrote down the agency's address and phone number. I wanted to call them. But it was too early, and I had just the right amount of time to go there before it opened at 9am. I arrived with my application ready under my arm at the very same time as the receptionist. I couldn't risk missing out! I must admit, they were a bit dumbstruck at first but really understanding and efficient in the end. They contacted the owner who immediately approved my application. I got so lucky!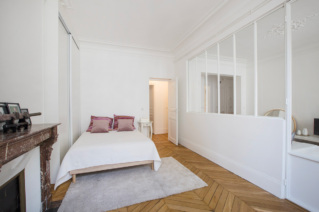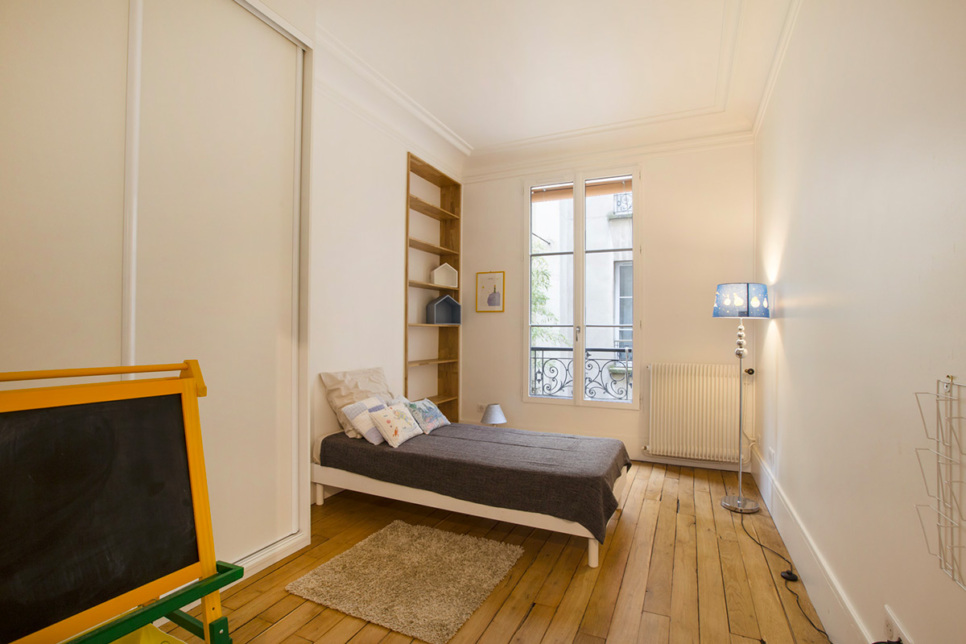 No, Lou-Ella still hasn't seen it but I'm sure she will love it. Anyhow, she will still have her room on Boulevard Saint-Germain at her dad's. We decided to share custody.
I must let you go, I need to tell Mél. I'll host a homecoming night for the girls next week. You are invited of course.
'Bye!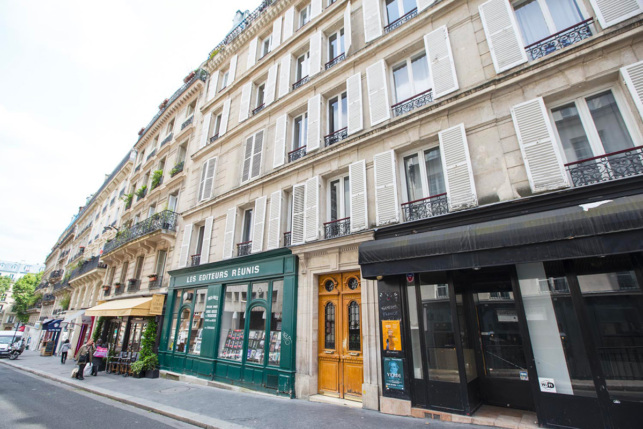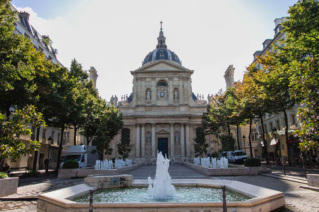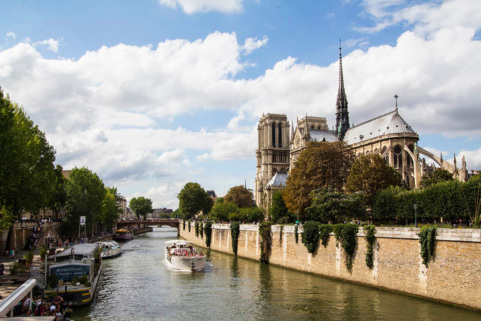 What happens in our brains when we fall in love at first sight?
Renting an apartment on a whim, or because it's our dream apartment or was love at first sight.
Falling in love with an apartment in the first seconds of a viewing can feel like love at first sight. Thanks to medical imaging, neuroscience can explain what happens in our brains to control and guide our emotions.
To start with, no matter the object of our desire, be it a person, an object or a property, studies have shown that our brains operate in the same way and make no distinction. Love at first sight ('lightning stroke' in French) is a sort of thunderstorm in our brain which makes us feel the compelling need to be in contact with a person or to possess the coveted object or property. How does this work? The brain produces chemical messengers which release molecules or hormones that cause reactions. Initially, the amygdala, which is located in the limbic layer of the brain, receives a stress signal which releases adrenaline and norepinephrine to put us in a state of hyper-vigilance. Dilated pupils, increased heart rate, a. spike in blood pressure, sweat secretion, and feeling like we're gasping for breath are all physiological effects to help us face danger. All our body is on alert. Be it when we fall in love at first sight or when we risk being run over by a car while crossing the street, both situations provoke the same chemical reaction in our brain: we prepare to run for our life. However, in the case of a romantic encounter or love at first sight for a property, rather than fleeing the danger, we feel irresistibly attracted to the subject or the object of our desire. It's a call from our body, an imperative need. This energy stems from dopamine, the pleasure hormone. Releasing this hormone calms the stress reaction and makes us want to go for it and take action. This impulse is the result of an explosive cocktail of adrenaline and norepinephrine. Under its influence, the judgement and reflection part of the brain is inhibited, it switches to stand-by mode to give room for emotions. Don't we rightly say that love is blind and makes us do things that are unlike us?