From the layout to the decor, Irina Bruscky, an interior designer and owner of the apartment, knew just how to modernise this furnished one-bedroom apartment while respecting the spirit of the place.
Did you decorate this apartment yourself? Where can we see your work?
Yes, I completely rethought the decor for this apartment. You can find my contact info as well as my bio on my website irinabruscky.com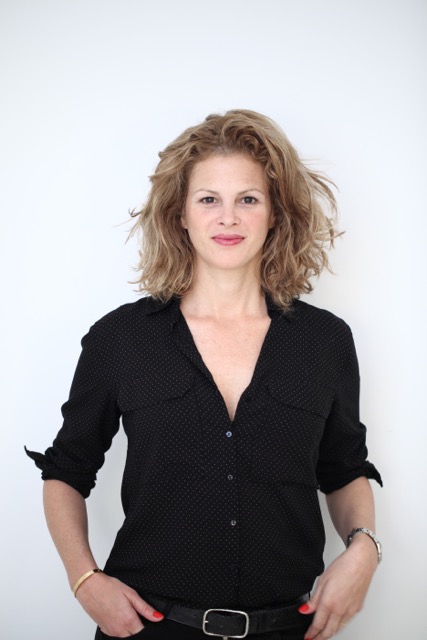 What inspires you?
Inspiration can come from anywhere, but travelling, especially when it lets me get a glimpse of a city's soul, is really special.
Handicrafts, beautiful materials, and even my clients themselves often serve as sources of inspiration for me!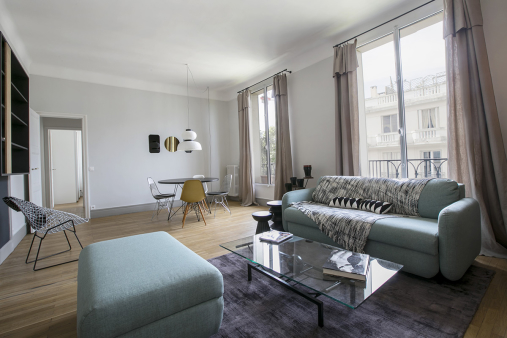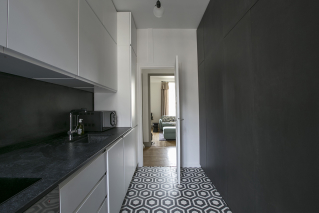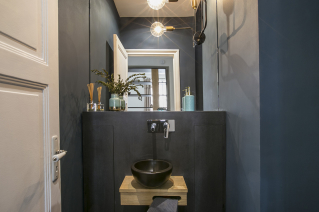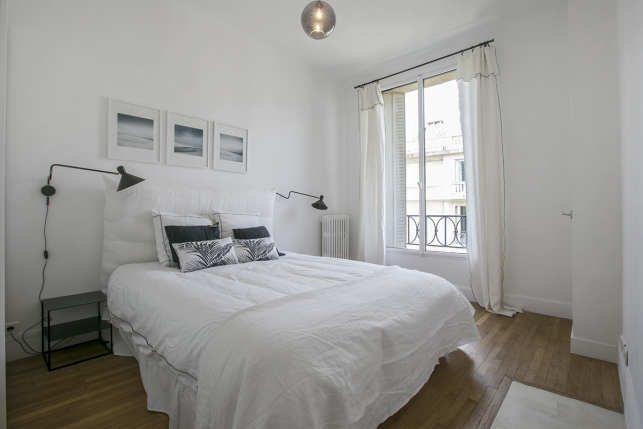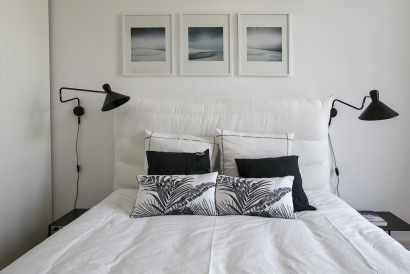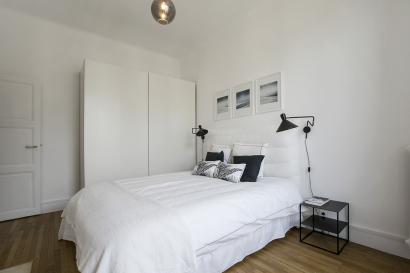 Which colour palette did you work with to decorate this furnished apartment?
In the living room, I worked on a rather sober palette but one which shows off the brick and marble chimney: grey-green, lead, and grey-beige.
For the other rooms, I went with black and white, which I find very striking.
Do you have any decorating tips for us?
I always use an existing element, whether from the building or the furniture, as a jumping-off point to develop a story. When the clients continue the story, that's where the magic happens…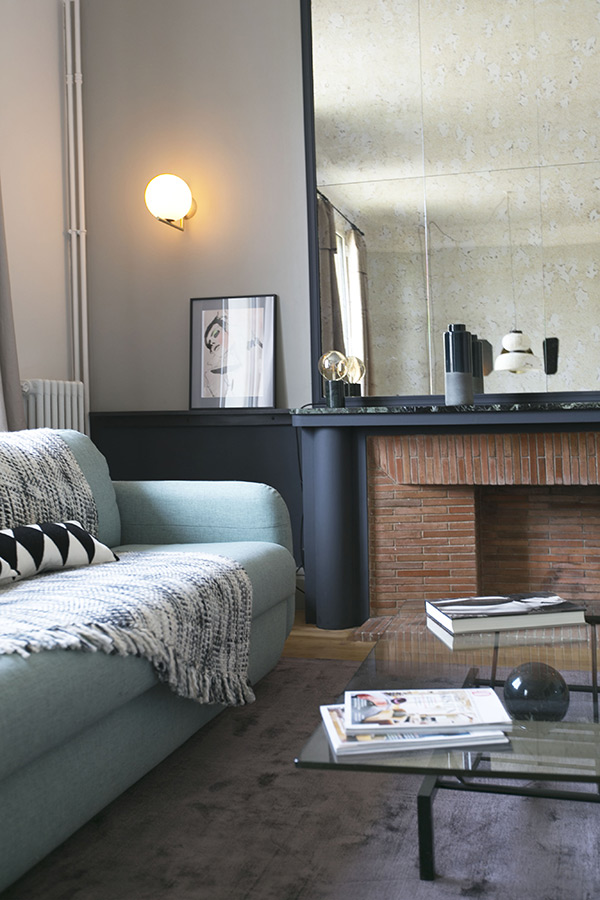 What do you like about this neighbourhood? Which addresses would you recommend?
The 16th is a very big arrondissement with its own micro-neighbourhoods. It's totally worth taking a stroll to see the wide, tree-lined avenues bordered by Haussmanian architecture, the standalone houses, the squares, the villas, and the many parks and gardens. There's also tons of art nouveau, art deco, and modernist gems not to mention the views of the Eiffel Tower! The proximity of the Bois de Boulogne is a perk, and as much as I can, I like to go jogging or take my family on walks there.
What is your favourite quote?
"Everything is worth the trouble when your soul isn't small." Fernando Pessoa
Furnished apartment available for rent
---
Irina Bruscky's addresses
Les Deux Stations
Neighbourhood bistro
131 Boulevard Exelmans, 75016
01 46 51 89 19
Akasaka
Traditional Japanese cuisine
9 Rue Nicolo, 75016
01 42 88 77 86
Le Congrès Auteuil
Traditional oyster bar
144 Bd Exelmans, 75016
01 46 51 15 75
Le Flandrin
Beautiful and highly-recommended restaurant
4 Place Tattegrain, 75116
01 45 04 34 69