This 19 m2 (204 sq.ft) Parisian studio was entirely redesigned by interior designer Marianne Evennou. It's got all mod cons, it's functional – but best of all, it has style!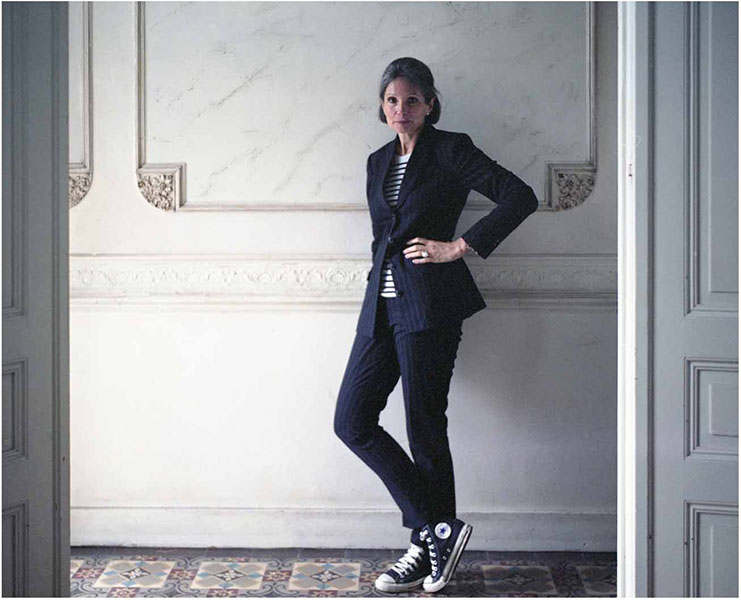 Tell us about your career. Where can we see your work?
I self-trained in the field of interior design. I studied management at college, and my first jobs were doing market studies and publications for a chamber of commerce. Then I worked with my husband, who is a sculptor. In parallel with our work, we refurbished houses that always featured in the press and the story began naturally from there. Since then, I've redesigned lots of spaces: apartments, houses, restaurants, a dentist's surgery, artists' studios and many other projects continue to appear.
What materials do you work with the most and which ones do you prefer?
I like materials that are delicate, yet raw. I have a major preference for everything that is craft produced and which leaves some minor imperfections, but with authentic and elegant materials. I always try to preserve the character of old apartments: marble fireplaces, mouldings and staff are elements that I respect and I like to highlight them. I mostly use traditional materials: tiles, cement, wood, marble, granite and for textiles, linen, hemp, hand-woven fabrics.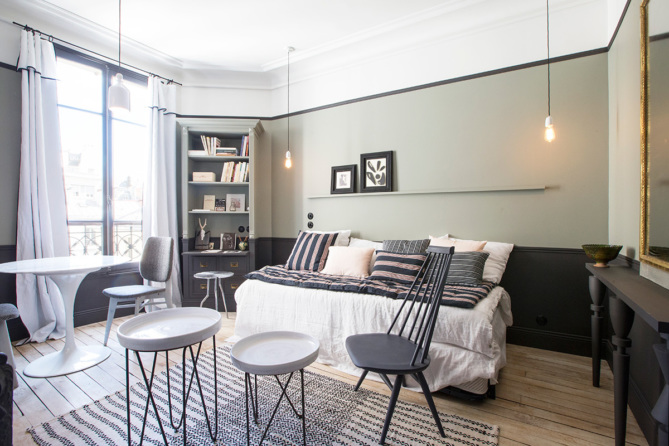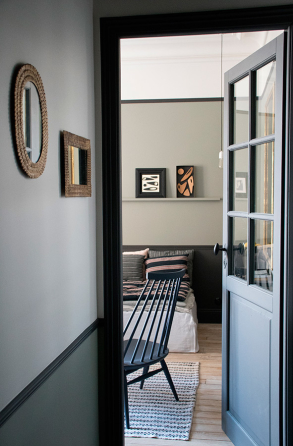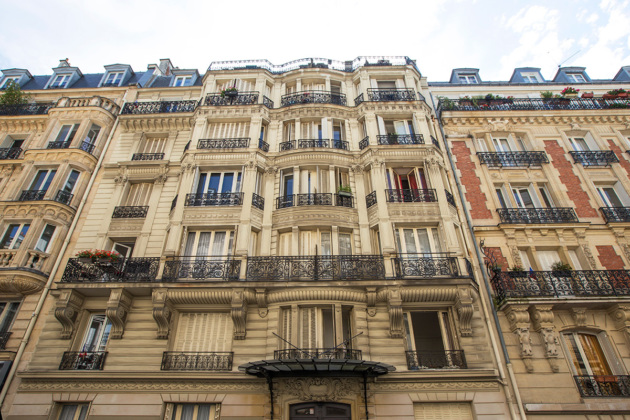 What inspired you the most for the decoration of this apartment?
Before we renovated it, the apartment had little appeal, except that it was located on the second floor of a magnificent post-Haussmannian building in a quiet street with exceptional built heritage in the heart of the 9th arrondissement.
The spaces were there already. We had very little restructuring to do. We just had to showcase it by playing up its weak points:
– A tiny, bland kitchen that opened onto the main room, which we saw as a setting for a picture effect. A thin black trim surrounds the opening of the kitchen onto the living area, like a frame.
– The space was quite sad and dark. We took advantage of this shadowy atmosphere by enhancing the intimate feeling of the space with muted colours. We played with the lines and colours to create simplified refinement.
– The bathroom is tiny but we gave it the "master bathroom" treatment: we added a beautiful tiled floor and ceiling and some high quality accessories.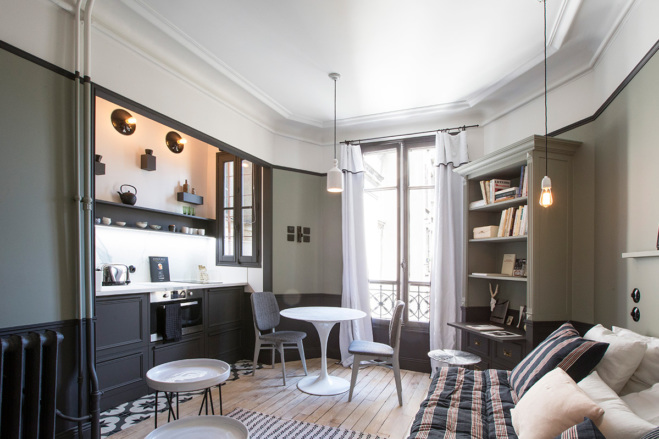 Small spaces are always inspiring because they need greater attention, and they have the poetic aspect of bringing us back to our childhood playhouses.
What rooms do you like to decorate the most and why?
I like all the rooms of a house: the kitchen, the bedroom, the living room and even the office. Every room has a unique function at specific times of the day. That's why I like to make clear distinctions between them, and never forget them or blend one into another. In fact, no matter how small the apartment may be, I create space by playing on contrast with different flooring, colours and materials. I keep them coherent and harmonious at the same time; the idea is to create a refuge where we're happy to go.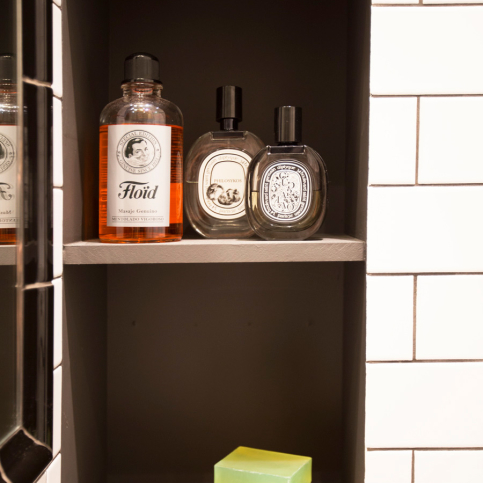 What are the current decorating trends?
I take no interest in fashion and trends. I don't wish to decorate spaces that follow trends. I am not offering products but custom-designed interiors that I hope reflect my client's taste, and my own. In my work I seek authenticity, universality, fusion and simplicity. For me, the most beautiful elements of an apartment are its works of art, books and music. For the rest, I make do with some touches of colour and fine accessories.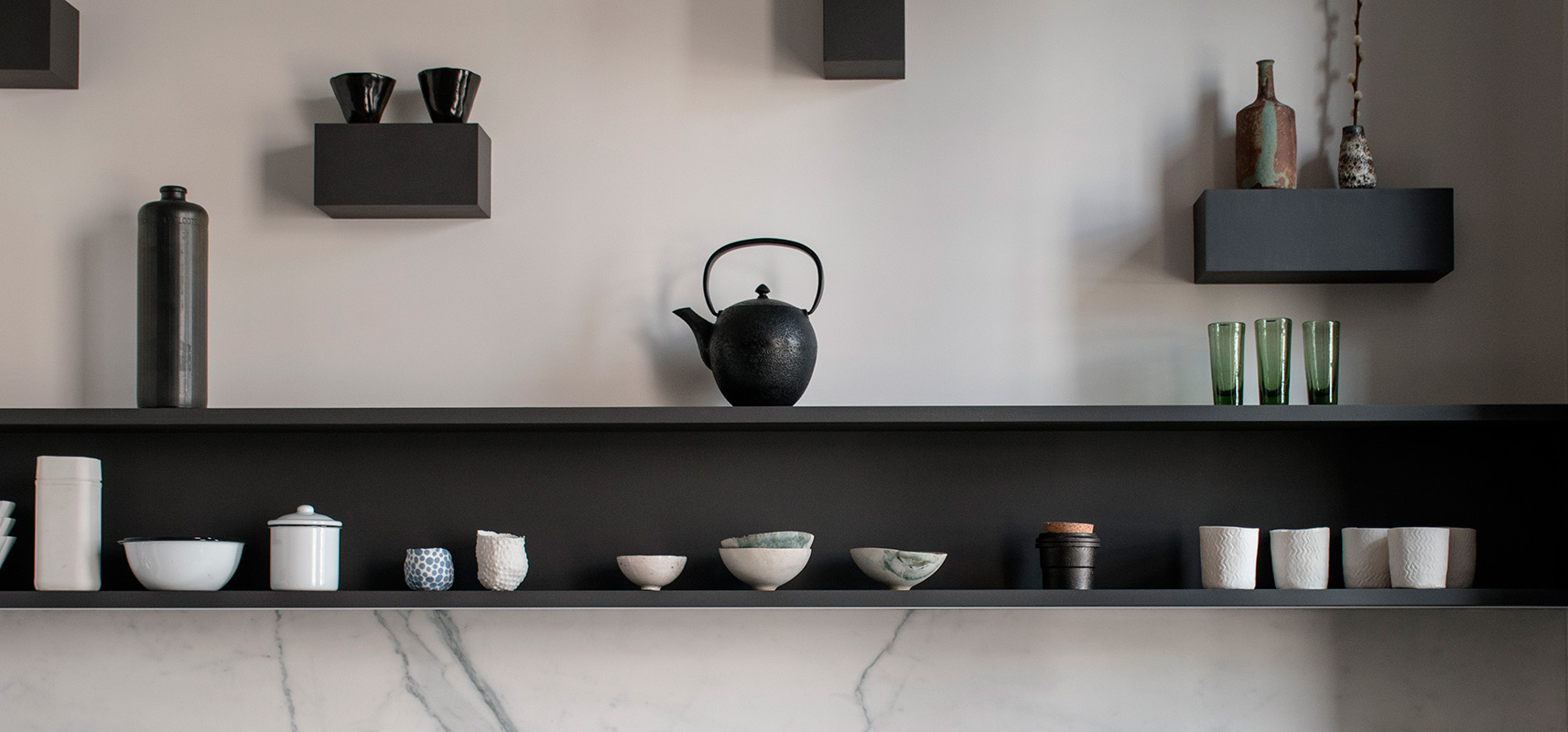 What is the best advice you can give for redesigning a small space?
I have no advice to give. Spaces are unique experiences: we live our daily lives in them, and they are cultivated by their inhabitants. The only thing I could say is that comfort is not found in the number of square metres but in the circulation, the aesthetics, the materials used and the light that penetrates the space. It is the unity of these aspects that gives a home its charm, together with the sense of warmth brought by its owners.
We must never forget to enjoy ourselves: dream, plan, imagine, listen and never worry about the opinions of our colleagues, magazines and other professionals.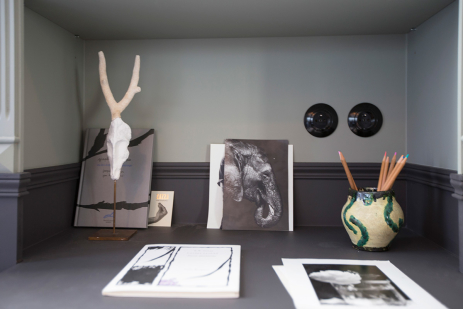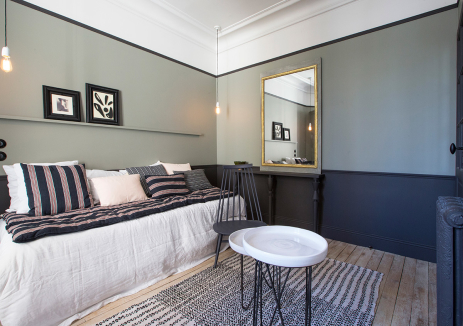 Can you recommend some of the brands you use in decorating?
I love working with Tensira (mattress toppers and pillows) whose products are woven in a small village in Africa. I often use lighting created by Olivier Abry, at Wo & Wé. Rugs and furniture often come from Caravane and Merci. I also look for second-hand pieces on Le Bon Coin, the flea markets and bric-a-brac stores.