It's in this large three-bedroom apartment ideally located between the Champs de Mars and Les Invalides that Nathalie Marsan's family have made their home. Purchased off-plan, redesigned and decorated by the owner, the beautiful 1,485 sq.ft. space has become a gentle poem to comfort and elegance. This cosy interior emanates an atmosphere of tranquillity far from the frensy of Paris.
What made you want to become an interior designer?
The desire to become an interior designer was always with me. I think I was always a person who needed to be creative to feel fulfilled. As I am highly conscious of my environment, it doesn't take much to delight me. This means that I draw my inspiration from my daily life, be that in the beauty of nature, by observing people in the street or by contemplating works of art, etc.
Helping people feel better in their home also makes me very happy. To see more, you can visit my website: www.marsaninteriors.com.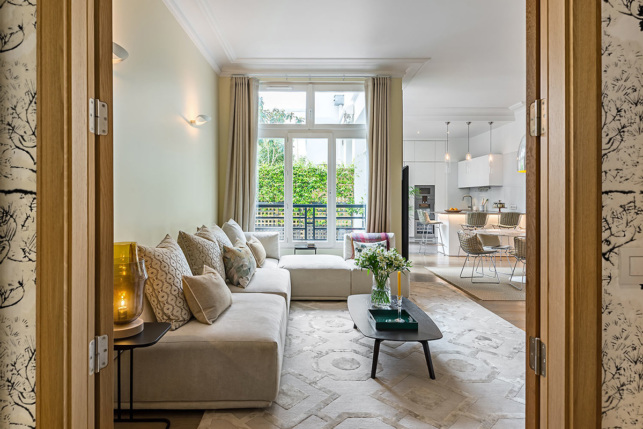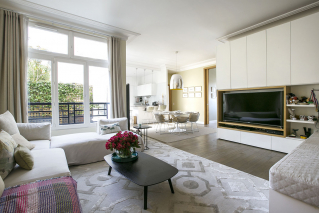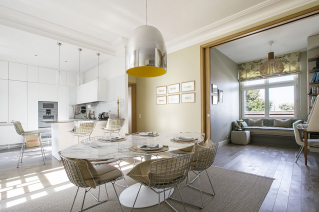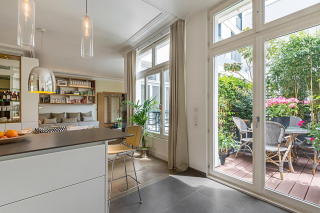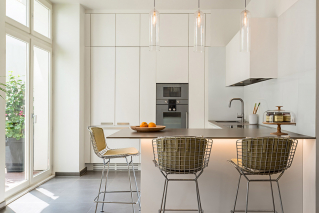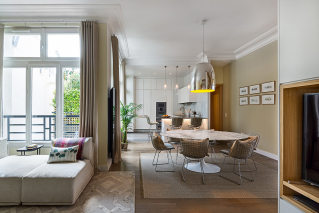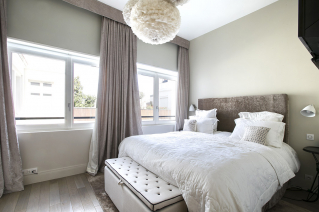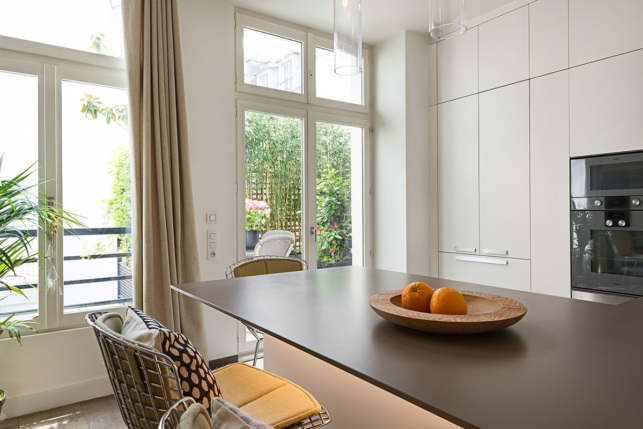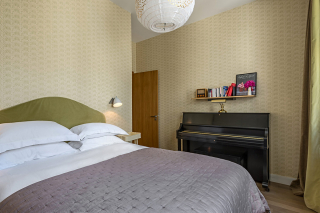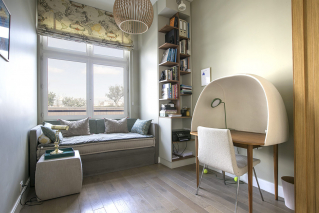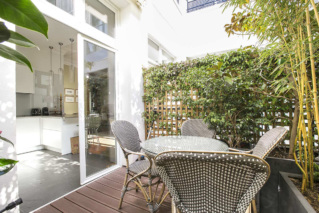 Why did you choose this apartment? What are its best features?
I chose this apartment, mostly because of its location. I love the rue Cler, which is a very animated pedestrian street. It's practical to just head downstairs from your home and to have lots of shopping options available. This apartment also has a parking space, which is rare to find in this neighbourhood.
What inspired you the most for the decoration of this apartment?
It was the city and neighbourhoods of Paris that most inspired me. I opted for a refined decoration, minimal, chic and mellow, but at the same time welcoming. The Bertoia dining table and chairs recalls the urban chic of Paris, but the colours, textures and fabrics as well as the wooden elements soften the tone of the spaces.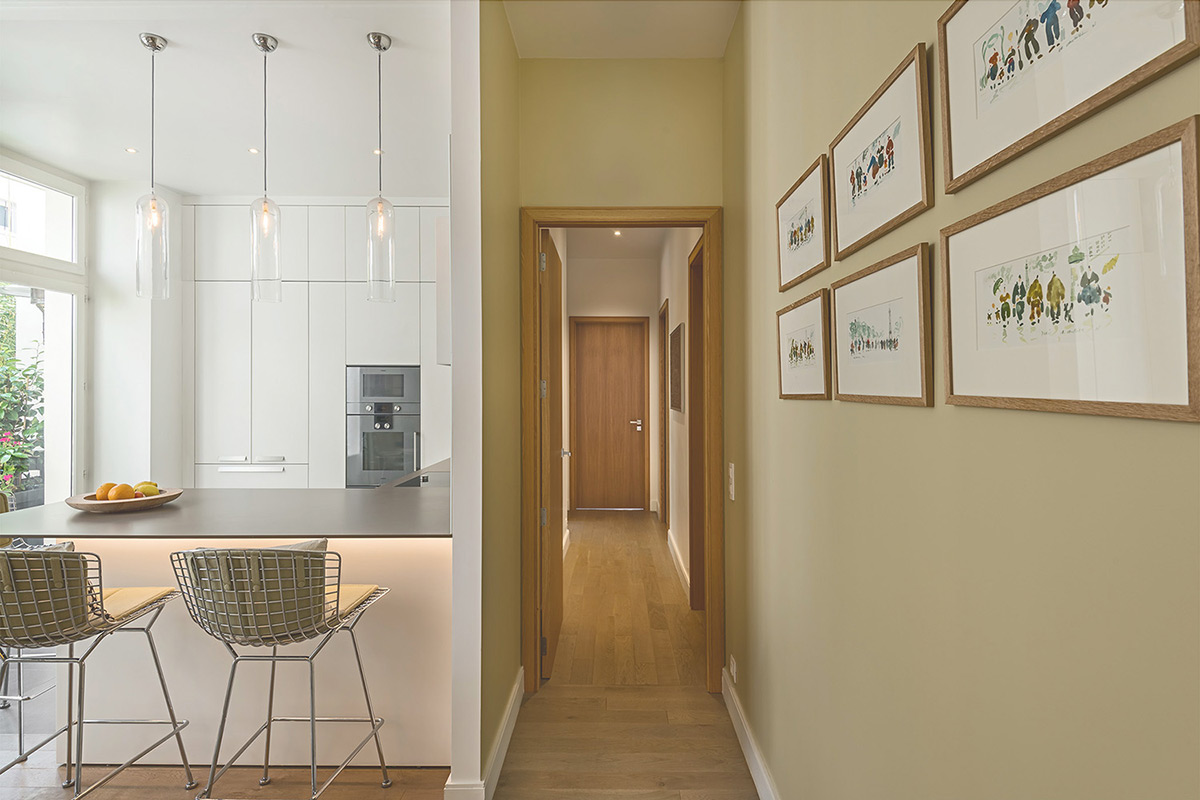 What are your favourite items in this apartment?
I really love the Knoll Arabescato marble table. It's a 1956 table design, a true 20th century classic. It's an elegant timeless piece, which works in well with the arrangement of the rest of the apartment.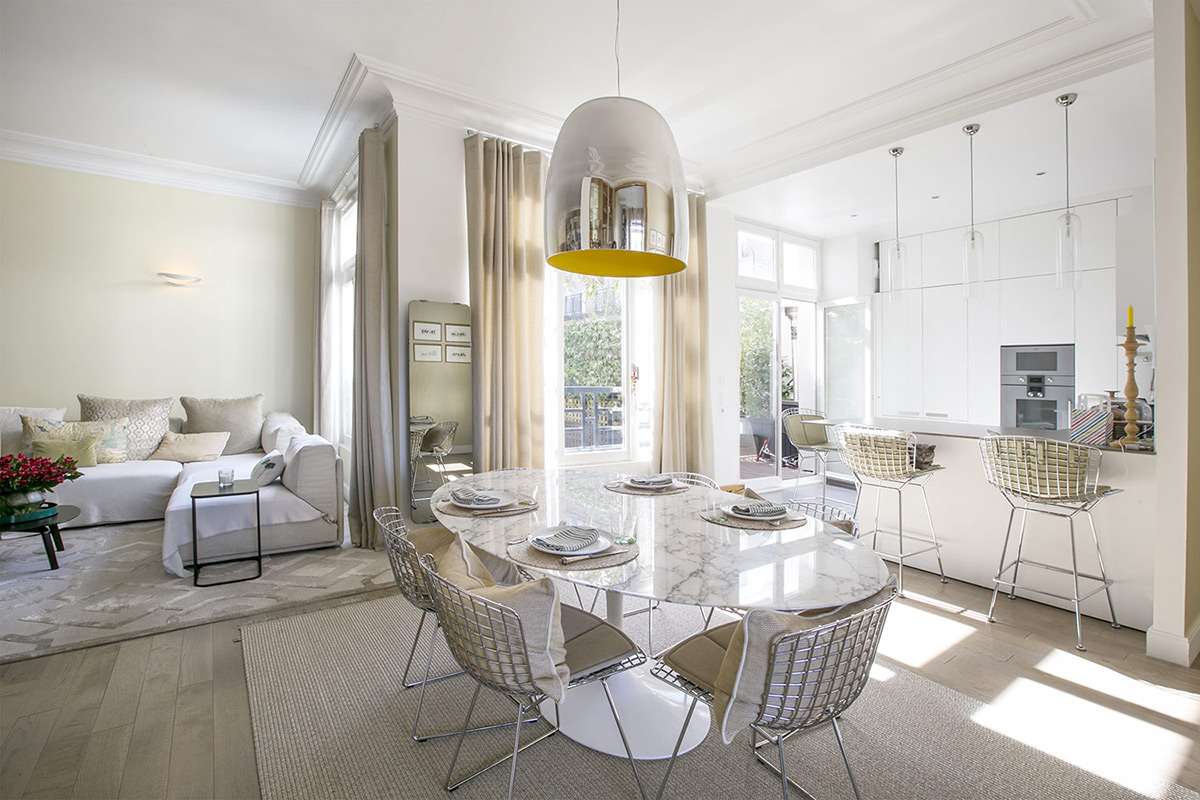 What part of the project did you enjoy the most when renovating and decorating this apartment?
I loved choosing the organisation of the colours, textures and the wallpaper. I also designed the library furniture that I had made by a cabinet maker.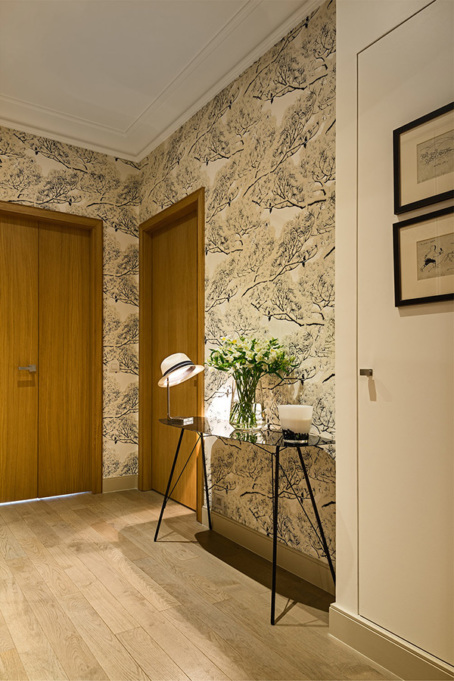 What do you like the most in this neighbourhood? Which addresses do you recommend?
I am often in the restaurant Le Petit Cler, a charming local bistrot. You are immersed in an art deco interior, with its mouldings and large mirrors. I also recommend Les Cocottes, Christian Constant's restaurant on the rue St-Dominique. There you will find authentic French cuisine. The presentation of the dishes in pots lends originality to the eating experience.