Red Edition is one of the first brands to have surfed the vintage wave fully inspired by the 1950s. We met Cyril Laborbe in his showroom on Rue des Blancs Manteaux in the 4th arrondissement of Paris, where he shared his passion for interior design.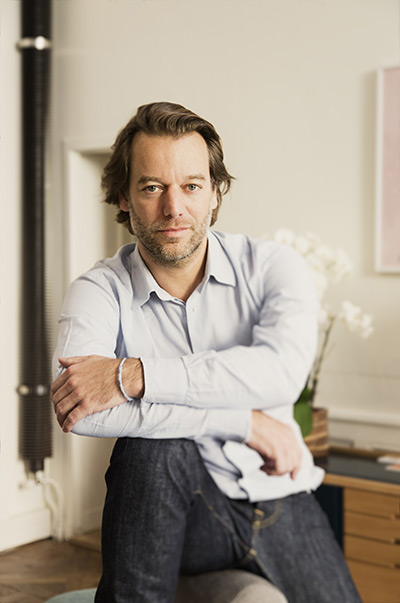 What is Red Edition's style?
Red Edition is a French furniture designer with a Parisian ethos – young and dynamic, with a taste for designer culture and daring curiosity that gives the brand its quirky edge.
Why did you choose this apartment in the Marais as a showroom?
The apartment idea was to give our customers a feel for how our products would work in a setting that reflects a modern French art-de-vivre. People arrive and are welcomed as guests, and there is a friendly atmosphere that is open to discussion, where customers can request products and services tailored to their needs. We want customers to have an enjoyable purchasing experience.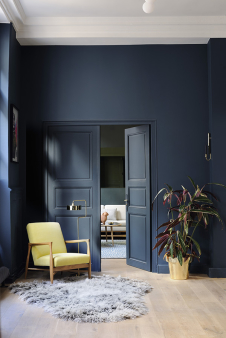 Did you and your team decorate this apartment?
Yes, the Red Edition creative team selected the products and combed through them painstakingly! We have codes that drive our choices: we offer accessible, unabashed interior design. The items are classic, but they always have a hint of originality and lots of colours to brighten up the interiors.
What colour palette did you work with to decorate this apartment?
In recent months, the brand has turned towards darker, denser and more mysterious colours than those of the initial collections.
This apartment is naturally suited to more intimate and secretive ambiances, ranging from dark blues, barely black, sea greens, and fiery reds…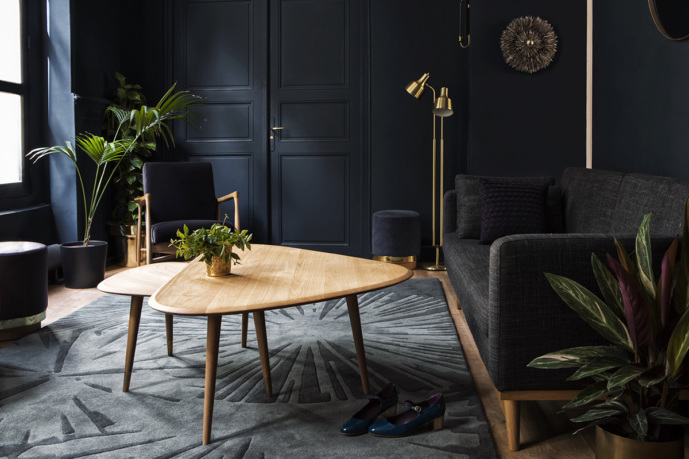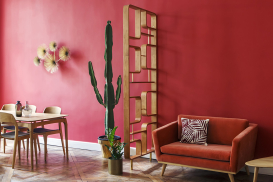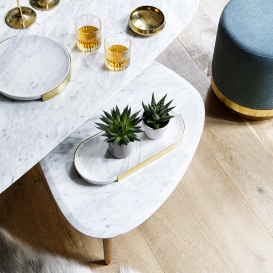 What are your favourite items in this apartment?
The blend of styles between the vintage lamp and one of our sofas – it is the way we mix and match these pieces that creates the uniqueness of our brand.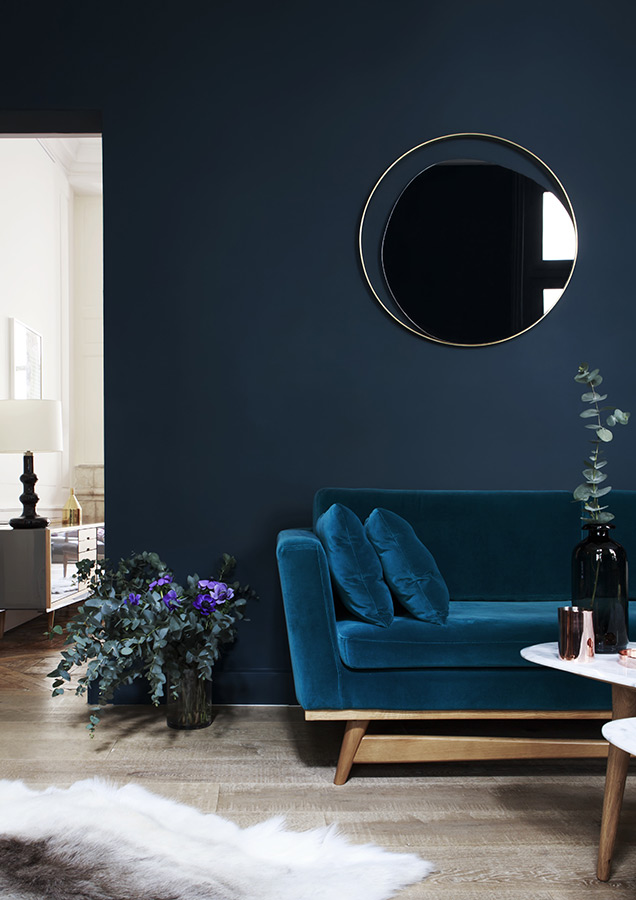 What is one of your most popular Red Edition pieces?
The Ellipse mirror, one of our most recently designed items.
Could you share some of your favourite Parisian addresses or brands?
The rue de Faubourg Saint-Denis: for me, it's the perfect combination of trendiness and authenticity. I've known the area for around 20 years; it has changed a lot but kept its soul.
I also really love the men's ready-to-wear brand, AMI, a very Parisian effortlessly chic style.
What are your plans for 2017?
We're planning on launching a dozen new pieces this year, so it will be an intense year, stimulating and filled with creativity.