There's nowhere else in Paris quite like Montmartre with its bohemian atmosphere and superlative views.
What better way to decide whether you want to live in a neighbourhood than to ask the people who live there already? And it turns out people who live in Montmartre are typically delighted by the area. That includes local Montmartrois, proud of being part of what in many respects remains a village, or Parisians from other neighbourhoods who've moved here for a refreshing change of scenery and pace.
True, it's expensive to rent in Montmartre, the centre of Paris is a half an hour away, and you won't find much in the way of large supermarkets. But Montmartre also retains a great deal of charm, a friendly small-town vibe, has plenty of specialist food shops in lieu of the big chains, and amazing array of restaurants and bars, as well as theatres, cinemas and live music venues.
It is also one of the prettiest parts of Paris. And, if you're going to live in Paris, why not choose somewhere picturesque? Built on a hill, a 'butte,' on the northern-most extremity of the city, Montmartre stands out from the rest of the capital, visible from afar and topped by the Sacré Cœur basilica. Its winding maze of sloping, cobbled streets and steep staircases give it its own distinct atmosphere and, at nearly every turn, reveal stunning panoramic views of the rest of Paris and lovely expanses of sky.
Part of the 18th arrondissement, Montmartre is inhabited by a healthy mix of nationalities and generations and this diversity is reflected in the differing character of its various small neighbourhoods. Framed to the south by the boulevards Rochechouart and Clichy, with the sex shops and legendary nightspots of Pigalle, Montmartre extends up and over the hill, via the rue des Abbesses, to the tranquil, affluent, mainly residential Lamarck-Caulincourt area. Eastwards, Montmartre comes to a halt on the boulevard Barbès, where a radically different part of the 18th begins: the essentially African Barbès-Rochecouart and Goutte d'Or. To the west, the Montmartre Cemetery draws a line before the 17th arrondissement. To get a feel for the Barbès section of Montmartre try the colourful Wednesday and Saturday markets.
Biggest small town in the world
There are also plenty of different types of accommodation to choose from in Montmartre: grand 19th century houses, villas with gardens, artists' lofts, and spacious apartments with high ceilings. There are poky apartments and studios too, whether facing onto the street or in one of the many buildings tucked away on the other side of a courtyard. For a view, there are a few desirable apartments with roof terraces and balconies. Yet whether renting or buying, everything in Montmartre is expensive, though according to those who live there generally worth it.
"I think of Montmartre as the biggest small town in the world," says Jeff Berner, who moved here after many years teaching photography and art history in the U.S. and has just completed a book entitled Creative Loitering in Paris. Montmartre remains an excellent terrain for chance encounters, Jeff explains, for following one's nose at a leisurely pace without necessarily knowing where you're going. "The fact is," he says, "you can't really go wrong. Except, that is, if you hit the rue de Steinkerque." This is the one that funnels thousands of tourists past garish souvenir shops up to the basilica every day.
From there, the tourists usually head for the Place du Tertre. Jeff recommends heading southwards instead until you reach the rue Gabrielle, where on the left you'll find the aptly named Le Rendez-Vous des Amis, which is a genuine neighbourhood bar run by a group of friends who provide warm service.
Bars, restaurants and "everything you could possibly want"
For a terrace with a view, round the corner on the rue de Ravignan, the Relais de la Butte is pretty unbeatable. At the foot of Ravignan, there stretches the rue des Abbesses, with lots of bars, restaurants and gourmet food stores. Westwards it branches into rue Lepic, which offers more restaurants and food shops, and then down to Métro Blanche and the Moulin Rouge. On the rue des Abbesses look out for the small, friendly health food shop Le Carillon de l'Olivier at no. 34. Those in search of organic food should also visit Bio c'Bon on Place Pigalle, while vegetarians are best served by Au Grain de Folie at 24 rue La Vieuville.
This eclectic mix of interesting small food shops providing all the necessities (and appealing luxuries), and busy restaurants and bars catering to the locals, is typical of Montmartre. And it's one of the reasons many residents wonder why any self-respecting Parisian would live anywhere else.
Romilly Walton-Masters, a screenwriter, theatre director and part time Paris Walks tour guide, lives on the rue des Martyrs and points out that the street has "everything one could possibly want." That includes cobblers and supermarkets, picture framers, a jam shop, and a bottled beer bar where you can play chess (Peoples Drugstore at no. 78).
Cheese and vintage clothing
Of all the unique shops Montmartre has to offer, translator and editor Gail de Courcy-Ireland recommends La Jurasserie Fine on the rue Ravignan. "The very amiable patron Jean-Philippe sells produce from the Jura [a department in the east of France named for the Jura mountains]," she says, "including extraordinarily good Comté cheeses and a round saucisson with Comté in it which he apparently dreamed up himself after much trial and error. It's scrumptious and unfatty!"
Sound designer Jean-Philippe Renoult, meanwhile, is crazy about the enticing selection of cheese at the Fromagerie de Montmartre on the rue Poteau. And, for the wine to go with the cheese, he recommends the Les Caves du Roy on rue Simart, where you can obtain excellent advice for what goes well with what. And for dessert? There are some excellent patisseries in the neighbourhood too.
If you're still not feeling full, there are countless good restaurants and food shops on the rue Caulincourt and rue Marcadet and on the streets that connect the two.
Another highlight of Montmartre are the local fripperies (vintage clothing stores). Enrico Chiesa, who organises film festivals in Africa, recommends no. 19 rue Houdon. "I don't remember the name of the shop as it probably doesn't have one," he says, "but it sells the most elegant clothes: very chic and very pas cher." Nearby, at no. 5 rue Houdon is Paperdolls, an appartement boutique that's a very stylish showcase for independent clothes and furniture designers.
Daily exercise
When you're done with all this shopping and eating, Montmartre turns out to be a good choice for those wanting to keep fit too. For starters, with all its slopes and steps, Montmartre obliges its inhabitants to get more exercise on a daily basis than the average Parisian. Joggers can be seen rising to the challenge by using steps and banisters to stretch.
There are also gyms for those who prefer treadmills, among them Fitness Price on the rue du Ruisseau. There are several nearby public pools too: the Art Deco Piscine des Amiraux is a favourite. Otherwise there's a waterbike centre on the rue Constance. In addition, a wide range of yoga classes is available: hatha yoga at studio 18 on rue André Del Sarte, for example, or at the Gymnase Durantin, on rue Durantin, which also offers classes in martial arts and circus arts . For dance, the Académie des Arts Chorégraphiques, in the Cité Veron, offers hip-hop, classical, contemporary, oriental, flamenco and salsa.. And for an original alternative, kyud0, Japanese archery, is also an option in the crypt of the Église St-Jean-de-Montmartre.
Child friendly
Montmartre appeals to those with children too. Several of the neighbourhood's squares and small parks are equipped with climbing frames and the odd sand pit for children to play in. Writer Bonnie Melvin has two daughters: "When they were younger," she says, "I liked taking them to the Parc de la Turlure behind the Sacré Cœur – it's a hidden garden, and beautiful, and I know the girls sometimes still go up there to read or have picnics."
Another little-known square is on rue Burq. Otherwise there's the square Jehan Rictus, with "I Love You" written in hundreds of languages on a famous piece of street art. For a treat there are also three merry-go-rounds: on place des Abbesses, at the foot of the steps leading to the Sacré Cœur, and on the northern side of the Butte, next to Jules Joffrin métro, opposite the town hall. Just next to the town hall at 2 rue Duc is the Maison de l'Enfance du 18ème Arrondissement, an information centre dedicated to after-school activities for children. It doesn't have a website, but it's worth dropping in for a list of organisations that offer a wide range of workshops and lessons, among them the Atelier Arts et Créations, which runs art and craft workshops for children and adults too at 46, rue Lamarck.
Buoyant arts scene
Of course, Montmartre's bohemian and artistic past still looms large in the neighbourhood too: walk where you will and you are almost certainly walking in the footsteps of Toulouse-Lautrec, Picasso and the other artistic luminaries who revolutionised late 19th and early 20th century painting. It's that history which brings the tourists here. But, history aside, Montmartre remains one of the most culturally vibrant neighbourhoods of Paris and that makes it a great place to live if you like live music, theatre, cinema or the visual arts. Some residents will even tell you that Montmartre's cultural life is why they moved here in the first place.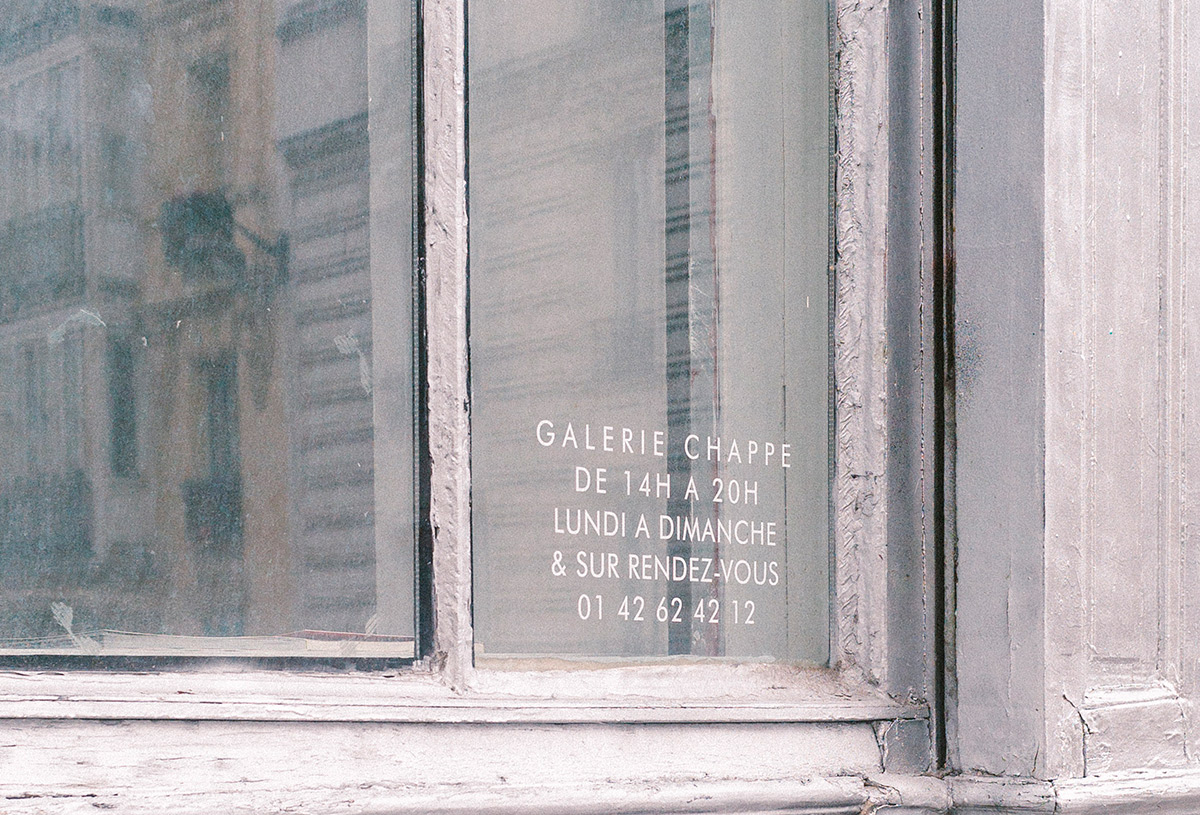 The visual arts scene in particular is very buoyant. There are galleries dotted all over Montmartre that are open year-round; some of these, easy to spot, are mere tourist traps, others are quality reference points in the contemporary art world.
The Galerie Chappe on rue André Barsacq, is one of the latter. Owned by the charismatic Alexandre Gilbert, it is appreciated for its bright reflections on today's pop culture. A recent addition to the Montmartre art scene is The Box in Paris, which has just opened at 6 Cité du Midi, intended as a place to "share experiences and compare notes with artists of all kinds."
Everyone, meanwhile, seems to love the Halle St Pierre, a vast space next to the colourful Marché St Pierre. It serves good coffee and cheesecake, has an excellent art bookstore, and is a temple to outsider and primitive art.
Multiple music venues
On the rue des Martyrs is one of several legendary music venues in the vicinity: the Divan du Monde, which is a popular venue for concerts and club nights. Just opposite is a trendy bar-restaurant called the Fourmi (the Ant), which is a nod to the Cigale (The Cicada), just round the corner, on the boulevard Rochechouart, a space that has hosted a galaxy of stars, from Maurice Chevalier to Led Zeppelin.
A little further eastwards is the splendid Trianon, an historic music hall, which also has an impressive programme of contemporary singers, and its own bar-restaurant. Back up the boulevard towards the Moulin Rouge is the more intimate Trois Baudets, at 64 boulevard de Clichy, which was opened in the '40s, and is famous for launching the careers of the likes of Jacques Brel, Juliette Greco and Serge Gainsbourg.
For jazz, Round Midnight on rue Lepic is a reference point, with music downstairs in its vaulted cellar, and good food upstairs. Elsewhere, buskers or friends gathered around a guitar confirm that in Montmartre music is simply in the air.
Alongside the myriad music options, you'll also find the beautiful Théâtre de l'Atelier on the place Charles Dullin. L'Atelier stages a lot of theatre by American authors, such as Joan Didion's "The Year of Magical Thinking," which starred Fanny Ardant, or French theatre directed by Americans. John Malkovich directed "Dangerous Liaisons" there.
Movies and champagne
To watch films, there is Studio 28 on rue Tholozé, which according to Enrico Chiesa also serves "the best champagne in Paris at a cheap price." Not far off is Ciné 13, where you will find a great programme of live performance as well as film screenings.
Want somewhere to go after your film? Ciné 13 is on the corner of the sinuous Avenue Junot. At no 23, tucked away in a passageway up some steps, is the astonishing Hôtel Particulier, a sumptuous townhouse decorated in the most immaculate taste, which is at once a hotel, bar and restaurant with a garden, where you can go for drinks, brunch or dinner.
Despite these and all its other charms, it's not hard to find long-time residents who insist that Montmartre isn't what it once was. They will tell you about the year-round hordes of tourists, about rising rents and over-gentrification.
"Montmartre for me was a village that was once rock 'n roll, but it's now very bobo," says Gail de Courcy-Ireland, using the slightly derogatory French contraction for the well-heeled "bourgeois-bohèmes" who populate the increasingly fashionable area.
But you'll also notice that even those who might have a few complaints about Montmartre are nonetheless reluctant to move out. "Those in the know can always find a peaceful spot," Gail admits (her personal recommendation is the restaurant La Balançoire on rue Aristide Bruant).
Meanwhile, journalist Heidi Ellison (whose website paris-update.com features reliable restaurant reviews) suggests taking a midnight walk down the staircase on the rue du Chevalier de La Barre. "The ground lights up with lamps that are set in the concrete in the pattern of the constellations," she says. "It's completely magical."
Magical Montmartre
Indian-born art historian and long-time Montmartre resident Deepak Ananth says he wholeheartedly agrees with that assessment. "People may decide to move here for all sorts of practical reasons," he says, "be it the great restaurants, unique shops or the village feel, but then I think they fall in love with Montmartre. And that's because of something special that's hard to define.
"So, yes, maybe there's no other way to express it than to say Montmartre is magical."
Theatre, cinema and live music.
A friendly village vibe.
A vast choice of places to eat out.
Small parks and patches of green.
Getting around on foot if you have any physical disability or high-heeled shoes.
Too many tourists.
No large parks.
Nowhere for bulk food shopping.
---
The best of Montmartre
Le Rendez-Vous des Amis
23 rue Gabrielle, 75018
Tel: 01 46 06 01 60
A terrace on a cobbled street, a cosy interior with a beamed ceiling: this is all you'd hope for from a bar in Montmartre. The menu's not extensive, but the simple food is good and, for all the star ratings in the popular guidebooks, locals still outnumber tourists.
Relais de la Butte
12 rue de Ravignan, 75018
Tel: 01 42 34 24 34
On sunny days, be sure to ask for a table on the terrace and enjoy the lovely views. Good bistro fare and a reasonably priced prix-fixe menu and, since it's tucked away from the main tourist thoroughfares, a relatively quiet spot to catch your breath. Outdoor tables are reserved for diners at busy times.
Au Grain de Folie
24 rue de Vieuville, 75018
Tel: 01 42 58 15 57
There aren't many vegan options in Paris, so best to overlook the limited menu and variable service: the food is fresh and locally sourced, the prices are reasonable, and there's a good wine list.
La Jurasserie Fine
6 bis rue Ravignan, 75018
Tel: 09 73 19 48 86
Attractive gourmet food shop specialising in products from the Jura. Cheeses, beers, sausages, honey, wine… You'll be amazed how much the amiable owner Jean-Philippe Favre can fit in to his not terribly large premises.
Fromagerie de Montmartre
9 rue du Poteau, 75018
Tel: 01 46 06 26 03
The French are extremely passionate about their fromage and nowhere more so than here. As well as choosing from the huge selection of cheeses on display, you can get expert advice on the best wines to accompany them. Not for the lactose intolerant.
Paperdolls
5 rue Houdon, 75018
Tel: 01 42 51 29 87
Colourful boutique designed to give the feel of walking round a (very girly) apartment. There are clothes, accessories, jewellery, and household items on offer. British owner Candy Miller buys all her stock from independent, local designers, so it's a great place to pick out a truly original gift.
Piscine Municipale Amiraux
6 rue Hermann-Lachapelle, 75018
Tel: 01 46 06 46 47
Inaugurated in 1930, now designated a historic monument, the 33-metre indoor pool is open year-round. Swimming lessons and aquagym fitness classes available. Tickets 3€, discounts available for children and seniors.
Atelier Arts et Créations
46 rue Lamarck, 75018
Tel: 01 71 60 15 28
A range of well-run classes for children three years old and up covering all sorts of crafts, including sewing, pottery, glass-painting and jewellery- and mosaic-making. They'll even pick children up from school and arrange and host birthday parties. There are small classes for artistically-inclined adults as well.
Galerie Chappe
4 rue André Barsacq, 75018
Tel: 01 42 62 42 12
Gallery owner Alexandre Gilbert has a sharp eye for contemporary art and for attracting attention: shows devoted to the likes of Pete Doherty and a residency by Jarvis Cocker have generated worldwide press.
La Halle Saint-Pierre
2 rue Ronsard, 75018
Tel: 01 42 58 72 89
One of very few museums and galleries given over to so-called primitive and outsider art. It also hosts avant-garde musical and theatre events, assorted screenings and conferences. If the avant-garde isn't your thing, the café is still worth a visit.
La Cigale
120 boulevard Rochechouart, 75018
Tel: 01 49 25 89 99
Nearly 130 years old and still going strong with concerts by hometown favourites like Julie Zenatti and Johnny Hallyday and visiting superstars such as Adele or Coldplay.
Autour de Midi et Minuit
11 rue Lepic, 75018
Tel: 01 55 79 16 48
A consistently well-reviewed and well-priced restaurant upstairs and an intimate jazz club downstairs. Entrance to the club is usually free on Tuesdays and Wednesdays when amateur musicians get a chance to show what they're made of.
Studio 28
10 rue Tholozé, 75018
Tel: 01 46 06 36 07
In business since 1928 (hence the name) this jewel of a movie theatre shows a range of the latest French films and more interesting English language-releases (all in their Version Originale, rather than subtitled).
Hotel Particulier
23 avenue Junot, Pavillon D, 75018
Tel: 01 53 41 81 40
One of the loveliest and more expensive hotels in Montmartre, nestled in its own pretty garden and gorgeously decorated. The restaurant is open to non-residents and, given the ambience, a hearty brunch at around 40€ per person counts as a bargain.