A multicultural melting pot with a huge array of food choices for eating out or cooking at home, Faubourg St. Denis is one of Paris's liveliest areas.
The Faubourg St. Denis exerts an enormous fascination on its residents. From the overlooked architectural grandeur of its twin arches to its teeming, multicultural street life, this square kilometre between Gare du Nord and the Grands Boulevards has an atmosphere that's unique in Paris. "What I like about it is that it's not just bobo French, or Chinese, or African: it's everything mixed together," says entrepreneur Daisy de Plume, a New Yorker who lives on the rue du Faubourg St. Denis with her Argentinian husband and three-and-a-half-year-old son. "All that and I can walk to the Louvre in 17 minutes," she says.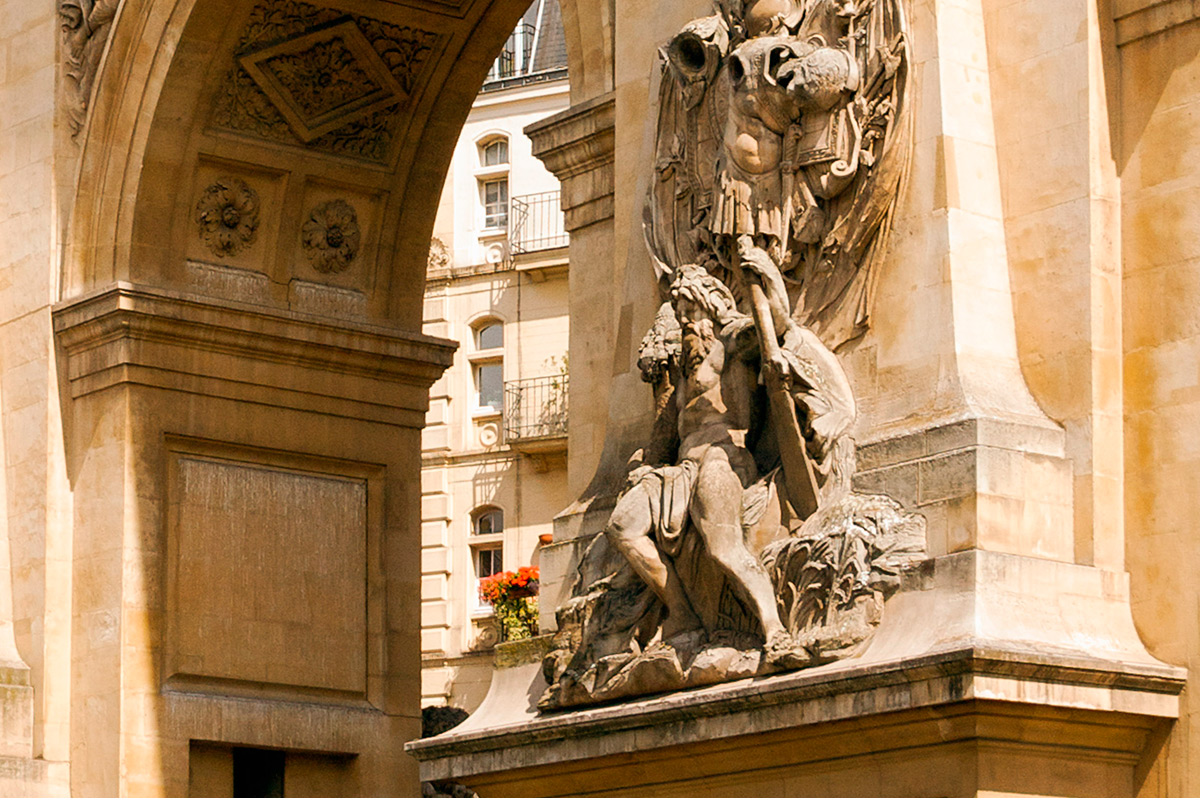 The rue du Faubourg St. Denis was once the main route into Paris from the north and the way the French kings entered the city in pomp and splendour after being crowned in the Cathedral of St. Denis. The two stone arches of Porte St. Martin and Porte St. Denis were built by Louis XIV after he knocked down the old city walls in 1670 and the royal stables were in the Passage des Petits Ecuries, the present-day home to some of the area's best gourmet food shops.
In the 18th and 19th century developers carved new cross-streets and filled in the gaps between isolated mansions with six- or seven-storey buildings. These became the apartments and ateliers of craftsmen, although the quartier also had something of a raffish air back then thanks to its proximity to the Grands Boulevards and their many music halls. The music halls are long gone, of course, as are the theatre folk, though there's a faint echo of the neighbourhood's colourful past in the form of costume hire shop Sommier at 3 passage Brady.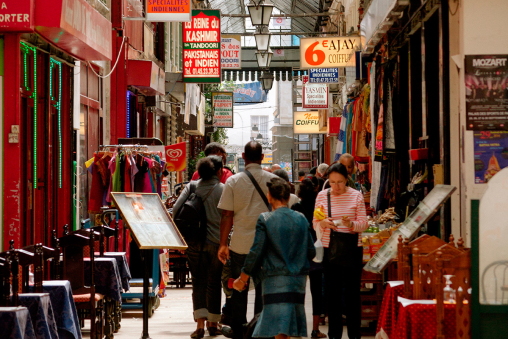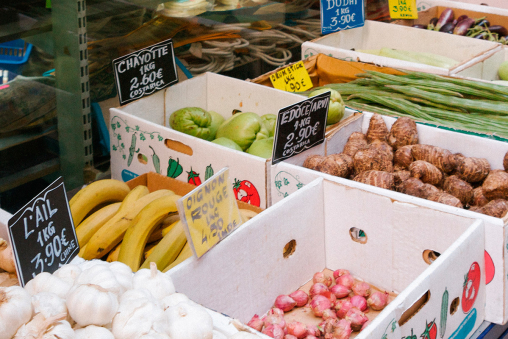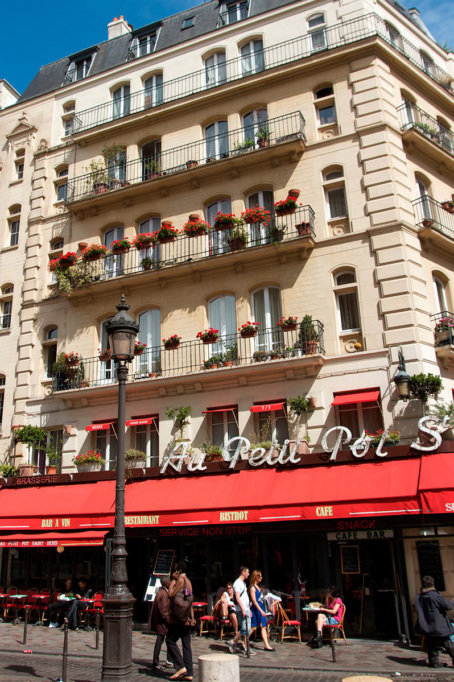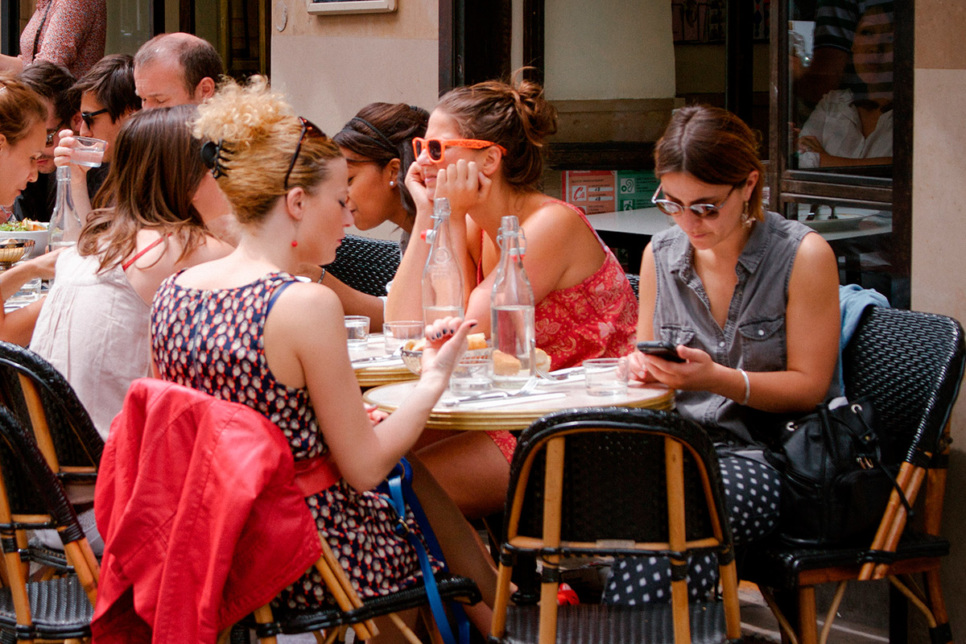 From black and white to colour
Yet while the layout of the streets hasn't change much at all in the last two hundred years, everything else has. These days Turkish, Kurdish, African and Indian businesses sit cheek-by-jowl with art nouveau brasseries and gastronomic French food shops. And sitting on one of the area's many café terraces, you'll see a multicultural parade of passers-by and hear dozens of languages spoken. Artist Jack Vidal has lived here for 40 years and seen some dramatic changes, but he loves it here still. "The quartier used to be very traditional," he says. "Before it was like a black-and-white film and now it's in colour."
Back when Vidal moved here, the Faubourg St. Denis, despite its central location, remained a little-known pocket of Paris. Like the now trendy Marais before its giddy transformation, the Faubourg St. Denis was sleazy, run-down and filled with sweatshops and peopled by artists and students and theatre folk looking for cheap rentals. Over the past decade young professionals have been moving in and renovating apartments. And after the waves of immigrants who each brought their own flavour, the latest addition to the mix has been urban hipsters. A growing number of late-night bars and gourmet burger joints attract a young, international crowd and keep the streets buzzing into the early hours.
Spacious apartments and luxurious lofts
The appeal of the area's apartments isn't hard to see: many of them are spacious by Parisian standards, with two bedrooms and a decent-sized kitchen, attractive mouldings and point-d'hongrie parquet. As demand has increased, there has also been a spate of renovations of what were previously the most run-down buildings, while some top floors – especially in the sought-after rue Martel or rue Paradis – have been turned into luxurious loft spaces.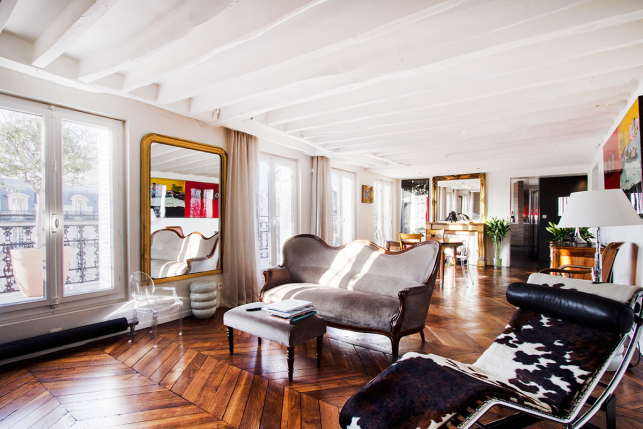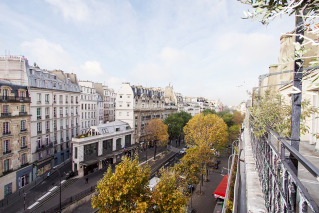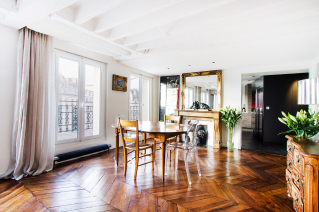 Older residents still remember the marchandes des quatre saisons: fruit and vegetable carts pushed largely by women. They were here until the 1960s, when they were moved out for causing congestion, and can be seen in the Jean-Luc Godard film Une Femme est Une Femme. What remains is a dwindling number of fruit and vegetable shops whose owners still shout out their prices to passers-by. Recently when one shop on the angle with rue de Metz became a restaurant, it put an end to the traditional, friendly shouting matches between the Jewish vendors on one side of the street and the Arab ones on the other, trying to outdo each other on the price of strawberries. There is still an amazing array of different types of tomato on offer at any of the three remaining traditional vegetable shops and organic food fans can have their boxes delivered once a week to the passage des Petites Ecuries.
Freshly-made falafels and Kurdish pizza
The gourmet food shops are also burgeoning. There's the ever-expanding Julhès cheese, wine and deli empire, the poissonerie Ô de Mer, and Corsican deli Terra Corsa. Even the popular newsagents Daily Syrien serves up a winning combination of freshly-made falafels and food for the mind from its shelves of newspapers and magazines. Another ethnic takeaway that has broken with the ubiquitous doner kebab is Urfa Durum, alias 'chez Selami', that has popularised the Kurdish pizza known as 'lamajun'. The editor of the urban culture magazine WAD, Pierre-Henri Camy, says it's one of his favourite places because "it's accessible and a guy boosts the charcoal grill with a hair-dryer."
There are also the Indian restaurants in exotic passage Brady, which feels like a trip to Mumbai. Though perhaps not as good as the Sri-Lankan spots north of Gare du Nord, there is also a wonderful Indian supermarket just on the right as you enter the passage. It is filled with the smells of spices as they are bagged up by the assistants, and it sells incense too, and trinkets, beauty products and a mind-boggling selection of teas from yogi tea to industrial-sized bags of English PG Tips. Photographer Olivia Rutherford, who lives on the rue du Faubourg St. Martin, recommends the vegetarian curries at Sheezan (84 rue du Fbg St. Denis): "Six euros for a curry with rice, and a great cheese naan. Aside from that, what do I love about this area? It's chaos, but so entertaining!"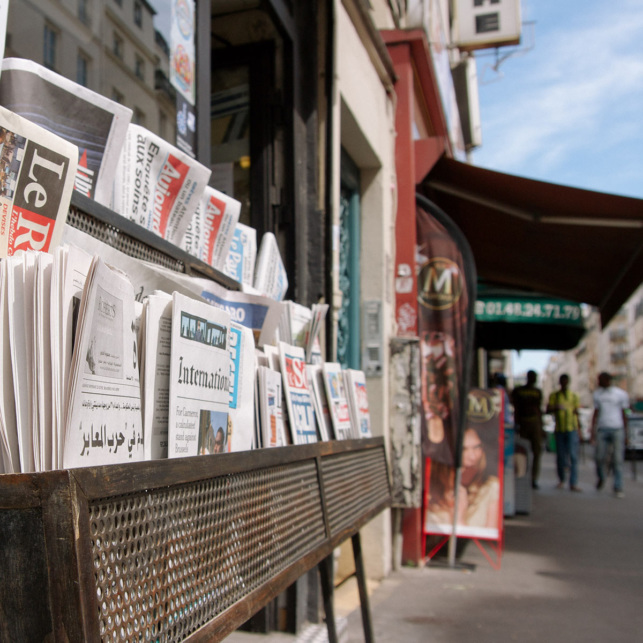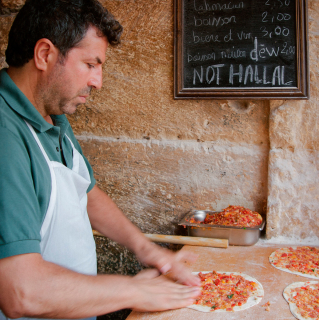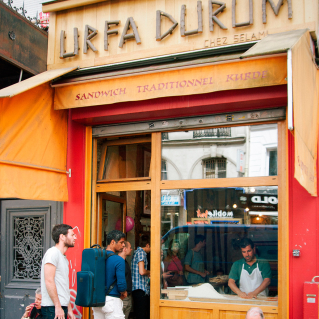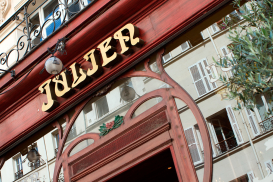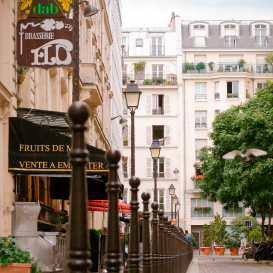 Flo, a popular restaurant in the passage des Petites Ecuries, and its sister brasserie Julien, never fail to wow with their belle époque decor, oysters displayed on street-side ice stands and classic dishes like sole meunière. Now two new gastronomic bistros are delighting the foodies of the faubourg. The Bistro Bellet serves a €36 menu full of surprises and ultra-fresh ingredients with a refreshingly friendly and – yes, parisbymouth.com has it right when they say 'gracious' – service. And the Bistro Urbain (103 rue du Fbg St. Denis) has everybody raving about its tender meat and great value and a menu that changes every day.
Jogging and yoga
For gourmands wanting to wage war on the calories they have just consumed, the neighbourhood isn't a great bet. With its lack of green spaces the Faubourg is certainly not the best place for joggers, although journalist Nicholas Norbrook says he trains for half marathons by running along the nearby Canal St Martin. There are, however, several gyms nearby: two Club Meds (Waou Grands Boulevards and République) and the low-cost Club Montana République are all within easy reach. Yoga practitioners are also well served, with the small and intimate Casa Yoga at the end of a plant-filled courtyard at 4 rue de Paradis and Trini Yoga at 24 rue d'Enghien. At the Red Earth Centre at 235 rue Lafayette, Australian yoga teacher Louisa Raszyk is also a qualified shiatsu masseuse.
For those who don't want to jog or take up yoga, there's always the near-Eastern tradition of the evening stroll. When the weather is good, the streets here fill with elderly Turks tossing their worry beads, along with African mums buying vegetables. Meanwhile Algerian men greet their friends behind the counter with a 'salaam alaikum' while bobo couples promenade their infants in push-chairs.
If it's surprising that so many couples with children have chosen to live in such a densely-populated, urban area, many say it's exactly this that attracted them. "I don't want my daughter to grow up in a place where everybody is just like her," says Nicholas Norbrook, a Franco-British journalist. "Here she meets all sorts of people. The only downside is that every shop Ella goes into she leaves clutching a small gift – a plum or a sweet — so we've had to start saying no to the sweets!"
Playing in the streets
Parents also have the advantage of there being two écoles maternelles in the neighbourhood, one on rue Martel and one on rue Paradis, and an école élémentaire on rue du Faubourg St. Denis. Several lycées are within easy walking distance too. There is also the Rocroy Saint-Vincent de Paul group of schools, which are semi-private, and are consistently ranked among the top 15 in France.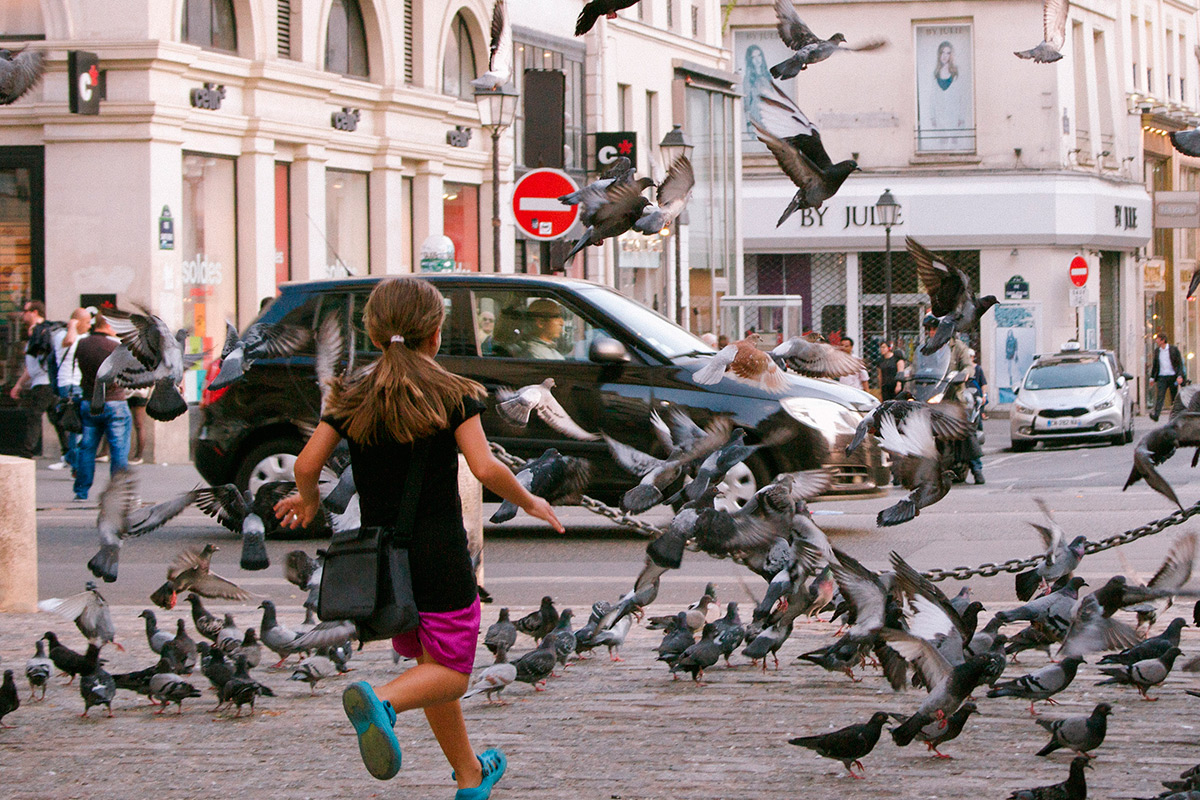 Even the neighbourhood's lack of green spaces needn't be a problem. Neighbourhood resident Daisy de Plume and her son have discovered several small public gardens hidden away, and, like all the parents in the area, they love the canal-side Jardin Villemin with a large play area and community garden. "The Passage des Petites Ecuries is a real little haven too. It's pedestrianised, with trees, and you can sit on a café terrace while children play together in the street. Growing up in the West Village in New York we had stoop sales and played ball – the street was ours, so it reminds me a bit of that."
Lively and cosmopolitan.
Huge array of food choices  whether eating in or out.
Central, with a choice of Métro lines.
Walking distance from the Gare du Nord for Eurostar travellers.
Noisy at night (choose an apartment with double glazing or facing a courtyard).
Parking is difficult and the daily rubbish collection often blocks the streets.
Not many trees or green spaces.
---
The best of the Faubourg St. Denis
Julhès
54, 56 & 58 rue du Fbg St. Denis, 75010
Tel: 01 44 83 96 30
Family-run grocery store with an excellent selection of cheeses, cold meats, bread, champagnes, wines and spirits. The staff are friendly and knowledgeable.
Ô de Mer
50 rue du Fbg St. Denis, 75010
Tel: 01 48 24 67 21
A wide range of fresh and seasonal fish delivered daily (and very artfully displayed) under the watchful eye of personable proprietor Émilie Lentz. Lovely, ready-to-serve seafood platters available too.
Terra Corsa
61 bis rue du Fbg St. Denis, 75010
Tel: 01 45 23 18 94
Small but impeccable and very well-stocked deli selling all things Corsican. If you want to eat your sandwich here and now, there are a couple of tables inside and, for sunny days, a pretty outdoor terrace filled with blooming geraniums.
Daily Syrien
55 rue du Fbg St. Denis, 75010
Tel: 09 54 11 75 35
Newspapers and magazines from around the world and, some say, the best (and best-priced) falafel in Paris. The small kitchen also produces great tabbouleh, hummus, aromatic Syrian pastries and more besides. Sit at the communal table if you want to catch up on the neighbourhood gossip.

Urfa Durum
58 rue du Fbg St. Denis, 75010
Tel: 01 48 24 12 84
The Kurdish twist on pizza and other regional dishes served here are fast food at its best. Chef and television presenter Anthony Bourdain gave the place the thumbs up a while ago and the crowds have flocked here ever since.
Sheezan
84 rue du Fbg St. Denis, 75010
Tel: 01 45 23 18 77
No one comes for the decor, but the simple, tasty and surprisingly cheap Indian food is well worth the trip. You can expect to eat well here for around 10€ and there are plenty of appealing vegetarian options. Regulars can't seem to get enough of the cheese naans.
Flo
7 cour des Petites Écuries, 75010
Tel: 01 47 70 13 59
Flo is decorated in classic brasserie style (banquettes, dark wood, lots of mirrors) but the food is way above average, especially the seafood.

Bistro Urbain
103 rue du Fbg St. Denis, 75010
Tel: 01 42 46 32 49
Small, busy bistro with a menu that changes daily and puts an innovative spin on some French classics. If you can't get in for dinner, try the lunch menu: at 15€ a head it's is an amazing bargain.
Trini Yoga
24 rue d'Enghien, 75010
Tel: 06 03 53 08 42
More than 20 classes a week in different yoga disciplines, including Ashtanga and Prana Flow, designed to improve breathing, balance and muscle tone. A pleasant studio space and good-humoured teachers.
Jardin Villemin
14 Rue des Récollets, 75010
Tel: 09 83 38 47 80
One of the biggest areas of greenery in the 10th arrondissement, there are some lovely old trees here, large lawns, a community garden where local schoolchildren learn to grow vegetables, and an area reserved for ball games.