Just a stone's throw from the Jardin du Luxembourg, this furnished studio has everything going for it. The owner instantly spotted the potential of the space, which looks onto a quiet courtyard. She optimised every corner of the apartment, and made this 215-square-feet studio look like a little house.
We take a look at this chic and refined interior.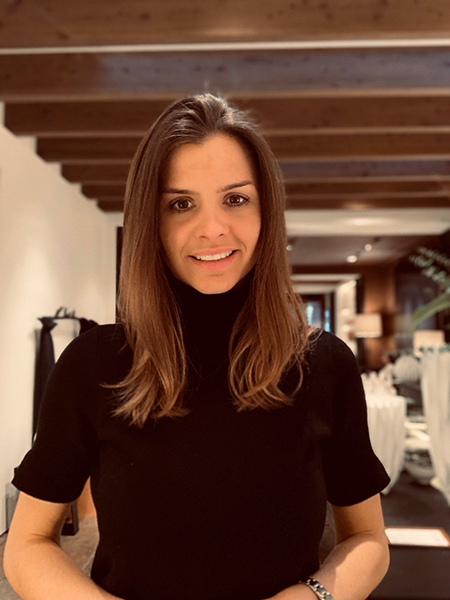 Tell us a little bit about your background.
Since I was a little girl I was really into interior design, and when I was young I loved changing the layout in my friends' bedrooms.
So it was pretty logical for me to go to the Ecole Boulle art and design school. After five years of school and with my masters in applied arts, I went to work at a gallery in Pimlico, in London.
I soon came back to Paris to work for Liaigre — Christian Liaigre, a renowned interior designer — where I stayed for ten years.
Why did you choose this apartment?
Even though it was in really bad condition, I immediately saw its potential, in particular thanks to the high ceilings.
The neighbourhood had a lot to do with it too: the Jardin du Luxembourg is 20 meters away!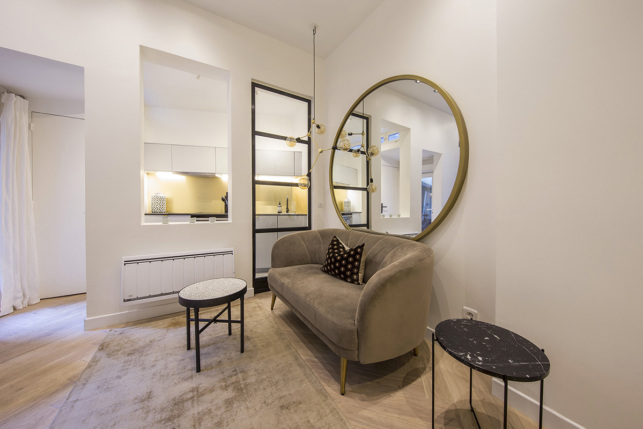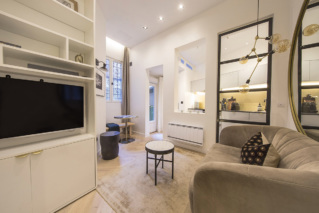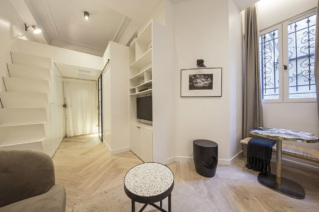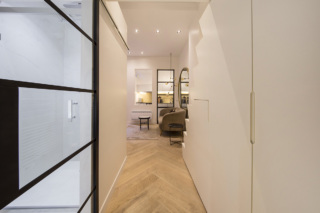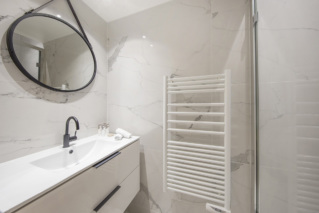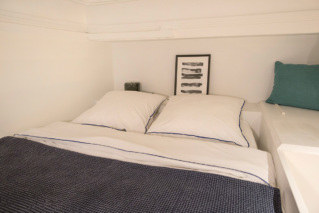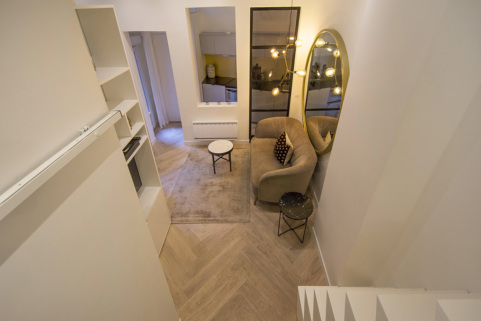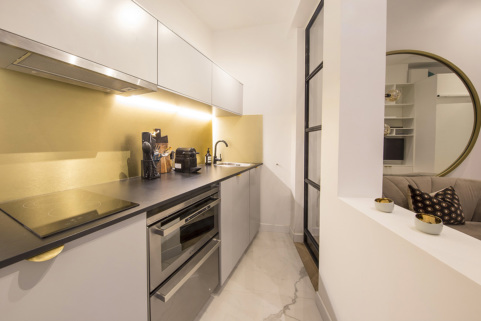 What inspired you the most when decorating this apartment?
The most inspiring was the possibility of opening a door onto the little courtyard, which gives the charming atmosphere of a little house.
The plan for a skylight above the living room is underway; that was another possibility that really inspired me for the space.
What are your favourite objects in the apartment?
Definitely the 180-centimetre-wide circular mirror! It reflects back light and opens up the room.
The copper lamp from MENU was another love-at-first-sight buy.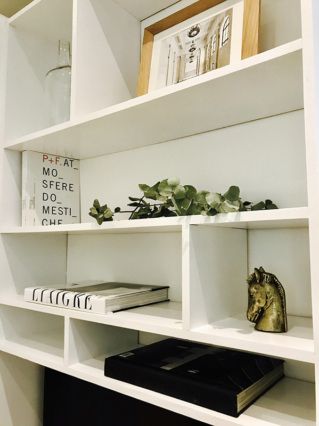 Have you any decorating tips to share with us?
Not really deco tips, but I would really recommend you make sure to choose your furniture according to the space, and accessorise from the heart.
Some spaces require a certain type of material, for example here the copper backboard was essential to reflect light.
What do you like the most in this neighbourhood? Can you recommend a few spots?
An unmissable one is the Jardin du Luxembourg, and the extension of the park called the Jardin des Grands Explorateurs, to do an outdoor workout (there are exercise machines and ping-pong tables available for free).
After working out, a delicious breakfast at Judy.
Then a quick trim at Massato, a hair salon on Rue Tournon.
A stroll to the Panthéon where you can see the Eiffel Tower and the Invalides dome.
Thalie is a lovely little shop for beautiful bouquets.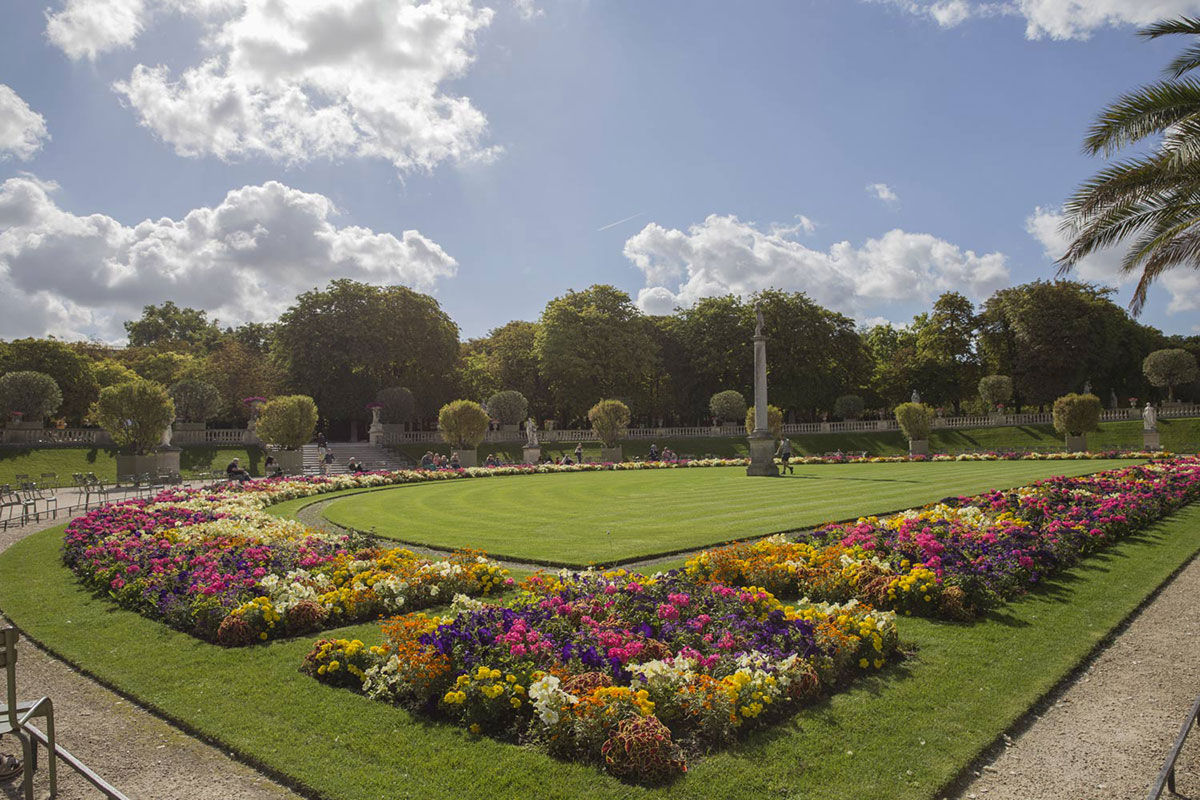 Your favourite quote?
"Nothing great in the world has ever been accomplished without passion." Hegel
---
Some addresses in the Saint-Michel area
Judy
Qualitarian diner
18 Rue de Fleurus, 75006
Thalie
Florist Pascale Leray's studio boutique
223 Rue Saint-Jacques, 75005