This furnished apartment has a new lease on life thanks to interior designer Nicolas Jeufroy, who knew just what to do to create an elegant atmosphere within. Here, gold and grey dominate the colour scheme and highlight the moulding and woodwork in this quintessentially Haussmann interior.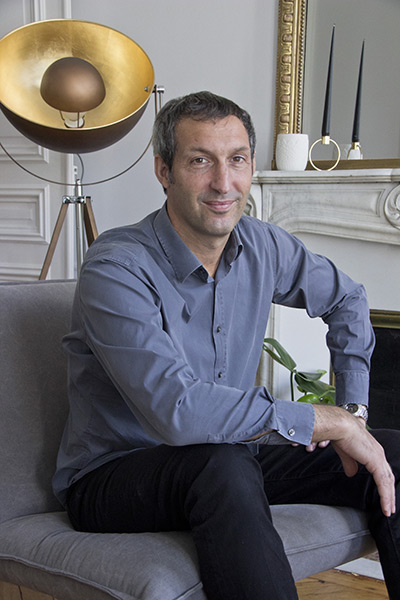 Tell us about your background. Where can we see your work?
For many years, I worked in high-end companies (Bang&Olufsen, Moët&Hennesy, and LALIQUE). Thanks to this experience, I had the chance to travel all over the world and learn how to appreciate beautiful things, beautiful materials, and artisanal methods focused on perfection, as well as meeting people passionate about their work. When I was at Lalique, I really enjoyed working on concepts for boutiques and then making them a reality. In 2012, I decided to be my own boss and to continue in this field. I took courses in interior design at l'Ecole Boulle with the idea of renovating apartments and selling them as turnkey properties. One thing led to another, and I began working for acquaintances who liked my work and my personal investment in each project.
You can see some of my projects on my site asset-interieurs.com.
Why did you choose this flat?
I instantly felt at home, so it was love at first sight with this flat! I trusted my gut and the feeling of well-being the place gave me.
Of course, I also saw the possibility of improving the space and creating a sense of flow, which just made me feel that much better about it.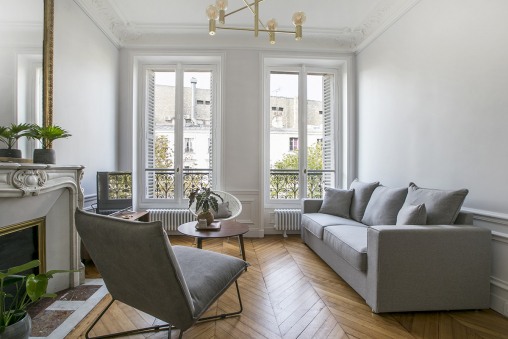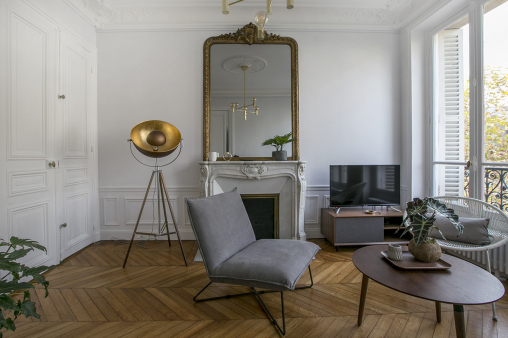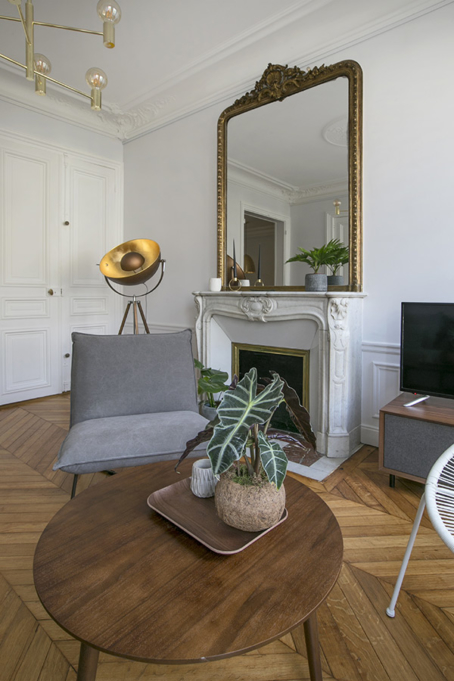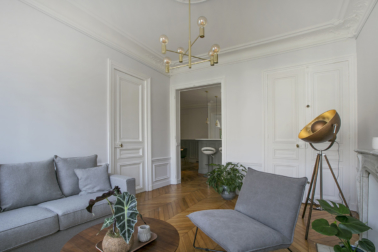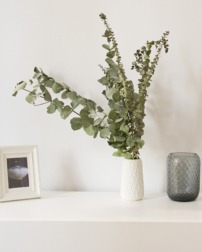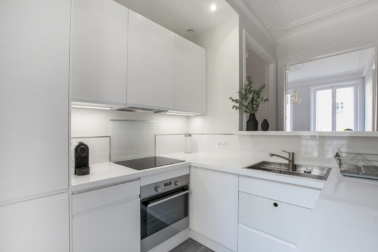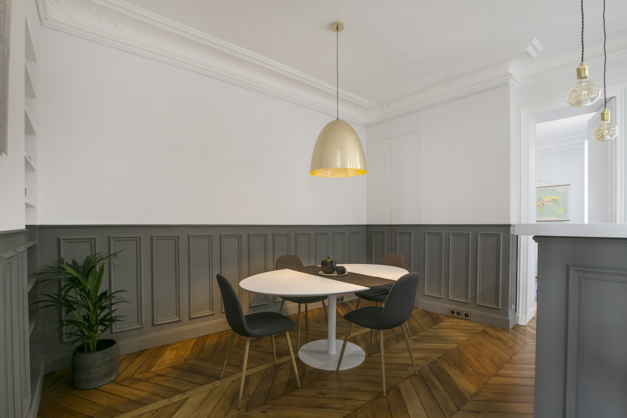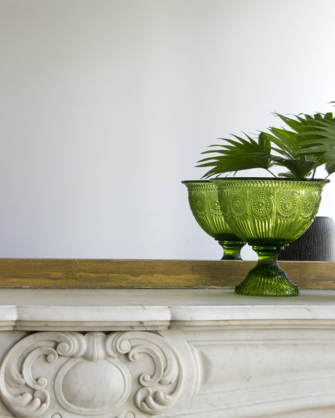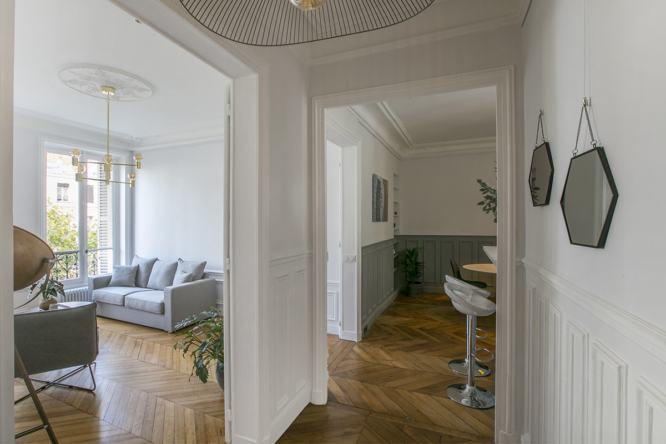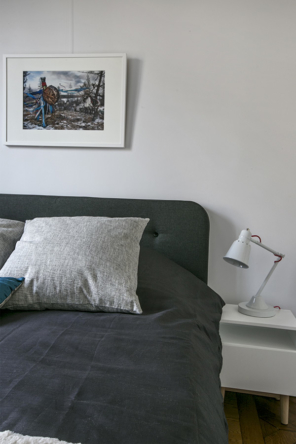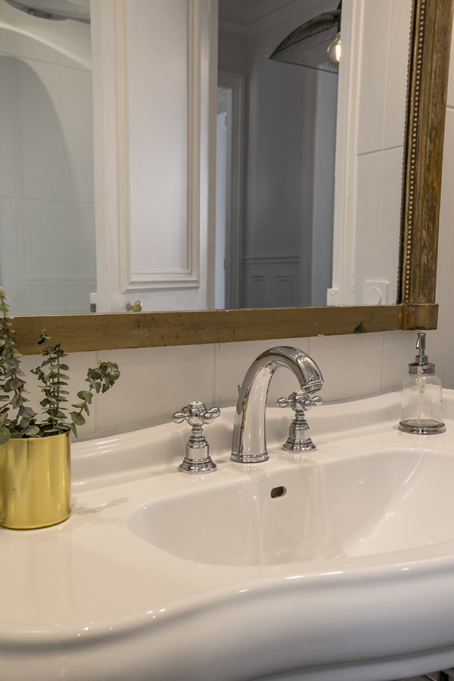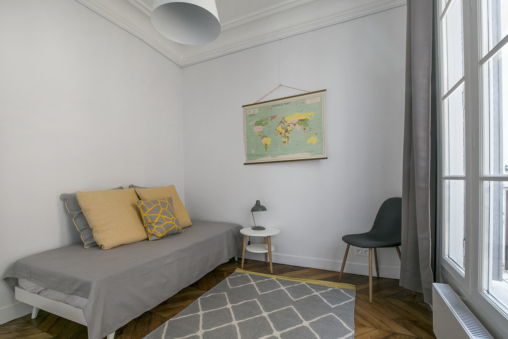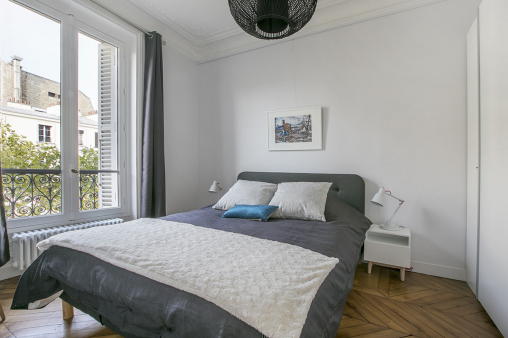 Which colour palette did you work with to decorate this furnished apartment?
I took my cues from a painting by Richter, one of the great contemporary masters, where golden-yellows superimpose themselves on a warm, grey background. Absolutely majestic!
Once I had decided upon this warm grey with touches of gold, I wanted to highlight the natural light with a grey palette ranging from light to dark.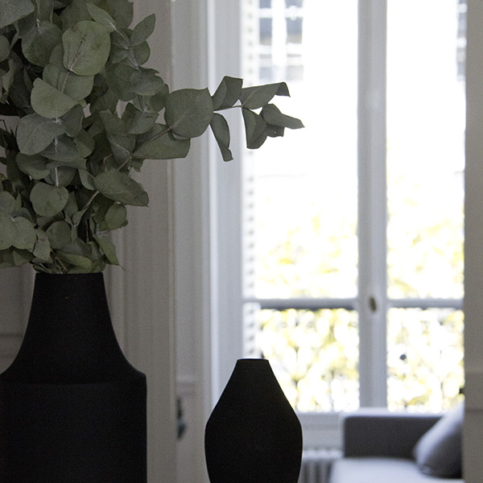 What inspired you the most for the decoration of this apartment?
I was inspired by the large mirror in the living room and the beautiful Haussmann spaces. I was trying to call to mind the refinement of the period by recreating the moulding along the ceiling and the wooden floor in the living and dining rooms, for example. The idea of fluidity was also very influential.
What are your favourite items in this apartment?
I'd have to say the beautiful chimney mirror above the vintage sink in the bathroom and the gilded brass lamp which really comes to life in the living room.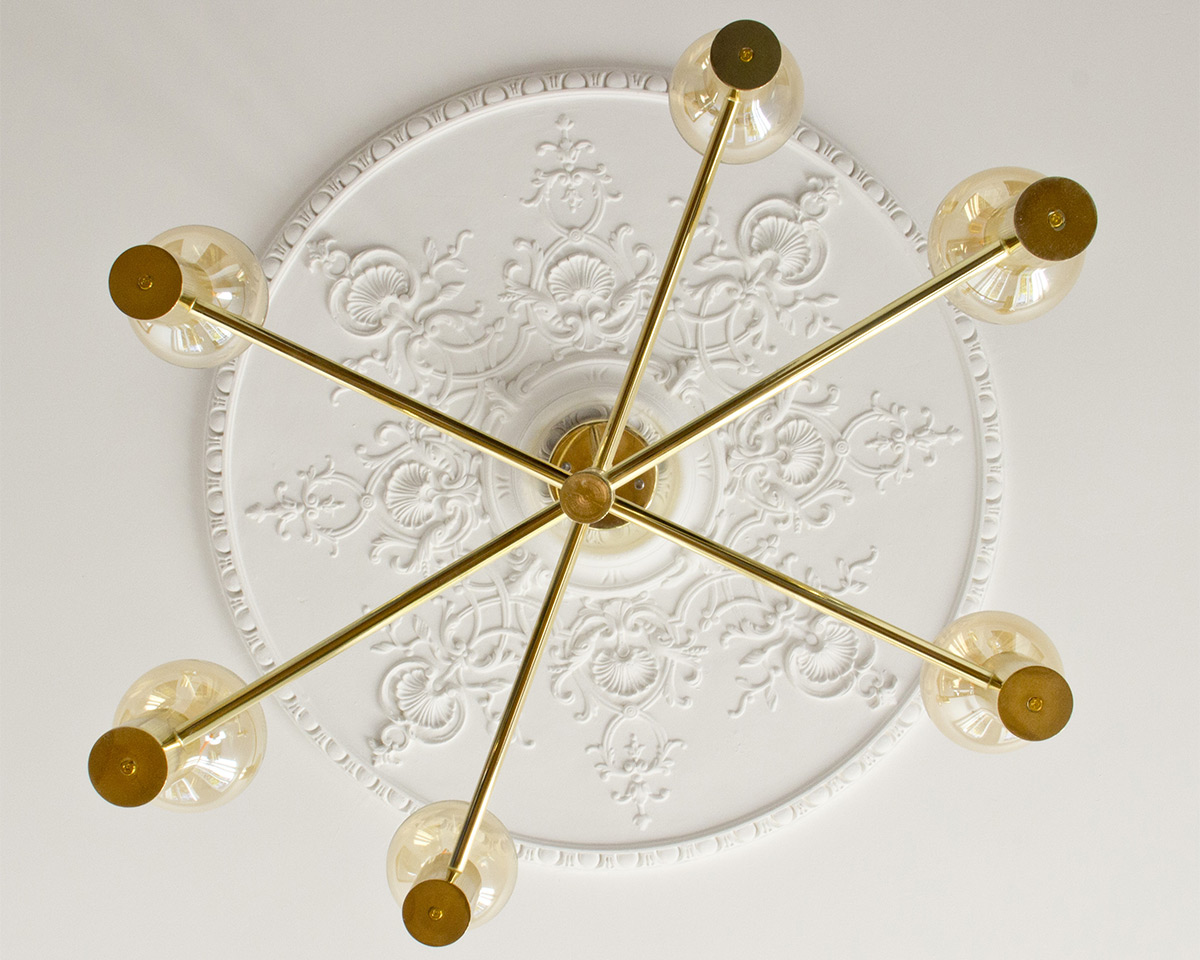 What do you like the most in this neighbourhood? Which addresses would you recommend?
I love the green spaces here (such as the Champ-de-Mars and the Esplanade des Invalides), the streets full of shopping opportunities (la rue Cler and la rue Saint-Dominique), the wide avenues, the historic monuments and museums, as well as its unique location between Les Invalides and the Grand and Petit Palais. Not to mention the restaurants! I recommend classics such as Thoumieux and La Fontaine de Mars in addition to the many Michelin-starred restaurants in the neighbourhood (if you have the means!).
What is your favourite quote?
"I've decided to be happy because it's good for your health." Voltaire
But I've changed it a bit to say: "Feeling good at home is good for your health!"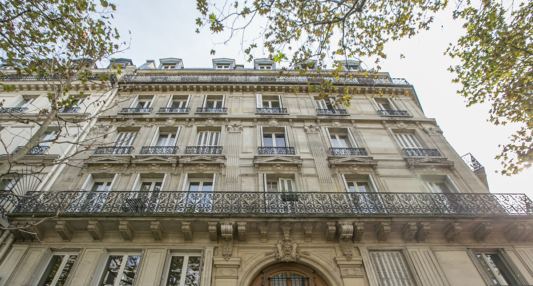 ---
Nicolas Jeufroy's suggestions