The workout craze may have been late to catch on here, but the city has definitely made up for lost time. High end or budget, Paris has many gyms to choose from.
The apparent ability of Parisians to stay slim and toned without ever setting foot in a gym has long been a source of wonder to visiting foreigners. Is it simply genetic? Or maybe the result of stringent dieting? The high-protein, low-carbohydrate French diet no doubt helps, as does the pounding up and down Métro and apartment building staircases in a metropolis that's always in a rush.
Whatever the reason, habits are changing, however. Paris may still be behind most other major international cities in the number of gyms per capita, but an increasing number of Parisians are making a visit to the gym an important part of their daily routine and the choice of establishments on offer ranges from the strictly utilitarian to the exclusive and consequently rather expensive.
Beautiful, chic and very sporty
Patrick Rizzo, a former competitive skier, is the co-founder of the upmarket l'Usine gyms at Opéra and Les Halles, and is the very picture of gleaming fitness. Pointing out the state-of-the-art Cybex bikes, FreeMotion steppers and Woodway running machines, shining rows of free weights and a private boxing class in progress, Rizzo says he wanted his gym to be "beautiful, chic and very sporty." Rizzo puts the tardiness of the French to adopt the gym habit down to their diet.
"They didn't have the same problem with food," he says, "whereas in Britain and America the food was so bad that if you didn't compensate you ended up in bad shape. But now that is changing and everybody feels obliged to look after their health."
In the fitness business for 30 years, Rizzo says the French mentality also makes people slow to shell out for private gym membership, which is comparatively pricey because of the cost of setting up any kind of business in France.
"French people tend to think the public sector must cater for their needs," he explains, "and in a time of crisis the market polarises. People will either go for the top end, where you can get a private locker and laundry service, or they will go to the bottom end of the market where it is less of a financial risk."
Hollywood hangout
With coaches that look like models and changing rooms like a luxury spa, l'Usine gives the illusion that you are one of the beautiful people just by stepping in the place. There is also the possibility that you may find yourself training next to Scarlett Johansson, Kanye West, Dr. Dre, Usher, Clint Eastwood, Janet Jackson, Hilary Swank and a host of other stars who choose this as their Paris workout destination.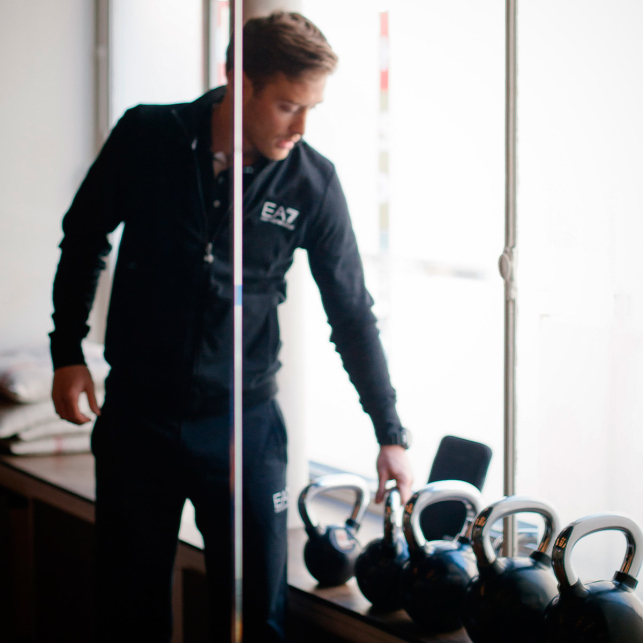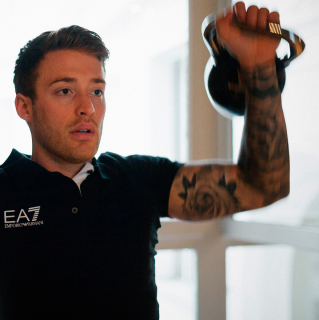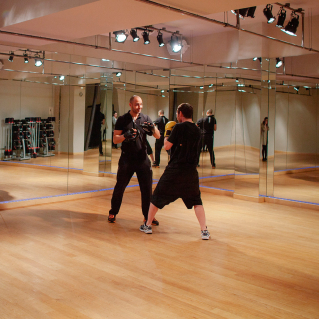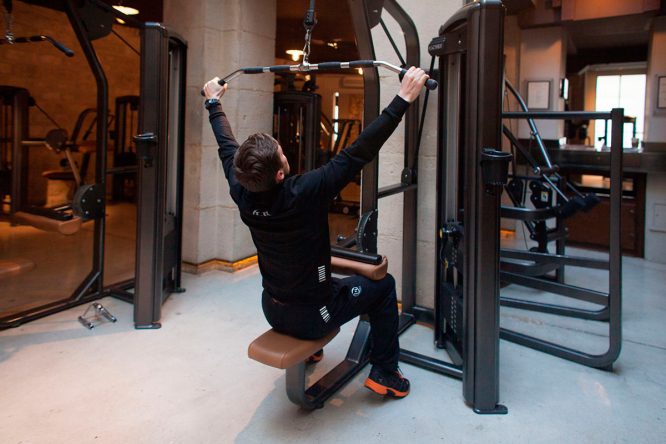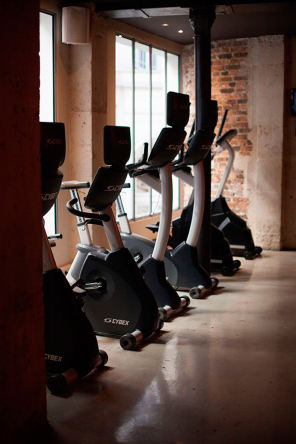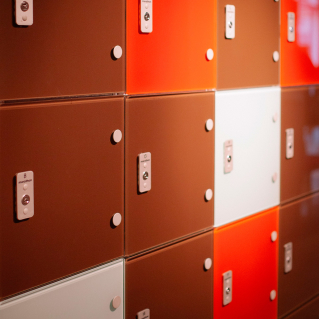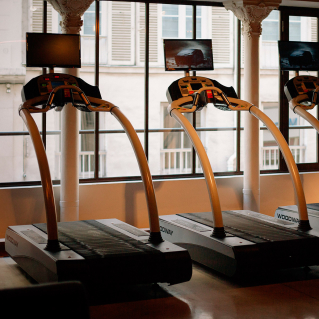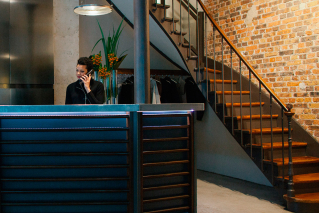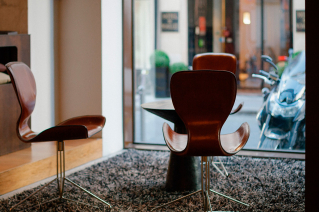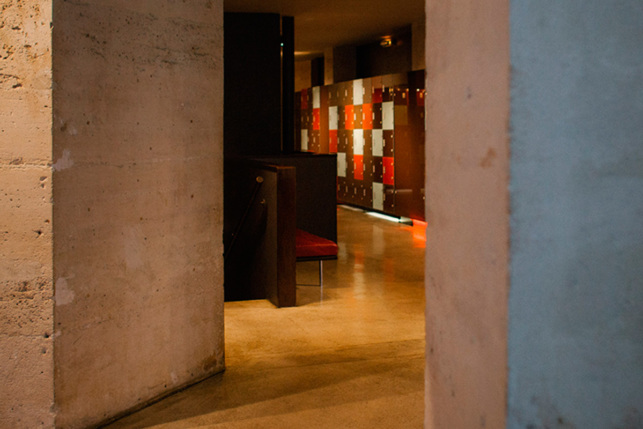 Even more exclusive are the health clubs in two of the most palatial Parisian hotels: the Ritz, currently closed for renovation, and  Le Royal Monceau. The latter was transformed by its 2010 revamp by Philippe Starck into a sleek 1,500m2 spa complete with a 23-metre linear pool; four fitness rooms with Technogym equipment; a private Thai boxing suite; pilates room including the Cadillac apparatus; and Philippe Starck's genius Ciclotte one-wheeled bike, which is also on sale in the hotel's l'Eclaireur boutique. The personal trainers here can also take you for outdoor exercise in the nearby Parc Monceau.
Meeting place for singles
Ken Club, the first high-end Paris gym, opened 25 years ago and was designed to be like a luxury hotel with valet parking, limitless robes and towels, laundry service and restaurant. Now the two sons of the owners have started their own place, the Klay, with a much younger vibe. While some Parisiennes complain of being stopped in their treadmill tracks by men proffering their telephone numbers, at the Klay flirtation is all part of the fun since it shares a space with DEPUR, aka Drôle d'Endroit Pour Une Rencontre [A Funny Place to Bump into Someone], a café that started out as a meeting place for singles. The Klay's marketing director Pauline Bouchet says the club sees itself as an all-round "lifestyle place" combining sport, meeting people, exhibitions and relaxing in the lounge bar. "Some people come and do a work out, then have a business lunch in the bar, have a sauna and work on their laptops in the lobby." The gym's range of classes are highly innovative, including new types of yoga and martial arts developed by its own globe-trotting coaches.
Mind-boggling array of classes
The mid-range Club Med gyms have the advantage of 22 locations around Paris, so that you can combine workouts near workplace and home, or anywhere else where you see particular classes that you want to take. There are three levels of membership: regular; Waou, which includes the four more high-end Waou gyms; and Pure, with access to the exclusive Pure Bastille gym with its more personalised training routine. There is a mind-boggling array of classes including ballet, hip-hop, martial arts and in-pool workouts, but it's worth noting that all the classes can get very crowded during the after-work rush hour.
For those who want a quick in-and-out, no-nonsense workout the low-cost Fitness Park gyms are the answer. There are no personal trainers or fitness instructors – classes are on giant video screens – but, at the République branch for example, there are five floors of high-intensity workout possibilities on easy-to-use machines. Several of the Fitness Park gyms are also open every day from 6am to 11pm, making them the closest thing to the 24/7 gyms now popular in Britain and the USA.
---
A guide to Paris gyms
L'Usine – Opéra
8, rue de la Michodière, 75002
Tel: 01 42 66 30 30
The trainers are dressed in Armani; the equipment is state-of-the-art; and, yes, that really is a Hollywood star on the treadmill beside you. Worth every penny (if you can afford it). Annual membership: €1,800.
L'Usine – Beaubourg
16-20, rue Quincampoix, 75004
Tel: 01 44 61 31 31
The second of the two branches of l'Usine, this one in Les Halles right by the Pompidou Centre. As smart and exclusive as its sister gym across town and with a great choice of classes, including "x-trème" workouts for arms and abs and seven different styles of yoga. Annual membership: €1,800.
Ken Club
100, av du Président Kennedy, 75016
Tel: 01 46 47 41 41
The gorgeous Ken Club has been described as more like a spa in Miami than a gym in Paris, but it has everything needed for a serious workout, an imaginative selection of classes (including Thai boxing), and a pool large enough to do laps. One-day pass including lunch and spa treatment: €290; annual membership: €3,300 + €1,000 joining fee.
Ritz Paris & Ritz Health Club
15, place Vendôme, 75001
Tel: 01 43 16 30 30
The grande dame of Paris's luxury hotels is currently closed for renovation but is scheduled to re-open later this year. The large Roman-style pool of the "old" Ritz will be back in spruced-up form and we're promised the latest exercise equipment in the new fitness rooms.
Royal Monceau-Raffles Spa
37, avenue Hoche, 75001
Tel: 01 42 99 88 00
The infinity pool at the very tasteful Monceau is perhaps the largest hotel pool in Paris and undoubtedly the most glamorous. The fitness rooms are well equipped and there are always attentive personal trainers on hand. One-day pass: €190; 10 entries: €1,500; annual membership by request.
Fitness Park
You probably won't bump into Scarlett Johansson or Kanye West, but the no-frills Fitness Park gyms are great value at about a euro per day. They're at various locations in and around Paris and they cater to early birds by opening daily from 6 a.m. Annual membership: €349.40 + €49 joining fee.
The Klay
4bis, rue Saint-Sauveur, 75002
Tel: 01 40 26 00 00
The hippest of the upmarket Paris gyms, the Klay, which ranges over three floors of a former factory building, has its own boxing room, a wide range of classes, seriously athletic personal trainers, and graffiti art on the walls. There's even a stylish restaurant that's open until 1 a.m. The small pool is more for relaxation than swimming. Membership of the Ken Club gains you access here too. Annual membership: €1,730.
Club Med Gyms
One attraction of joining the Club Med Gyms is that you can work out at any of their Paris locations and that they're open seven days a week from 7 a.m. until 11 p.m. They're also the only gyms in Paris to offer classes in trendy Strala yoga. Annual membership: €880 – €1,650.