It didn't take long for the new owner of this 366 square-foot space to identify the full potential of this apartment located right in the heart of the highly sought-after neighbourhood of Saint-Germain-des-Prés.
These four former chambres de bonnes (maids' quarters) beneath the eaves with a spectacular view of the church bell tower were cleverly converted into a high-end furnished apartment.
Purchase date: July 2017
Surface area: total surface area of 710,41 sq. ft. ; 366 sq. ft. surface area under the French Loi Carrez (usable space)
Renovation duration: 6 months
Architect: Eric Antoine / Frédéric Creutzer​ (AMO)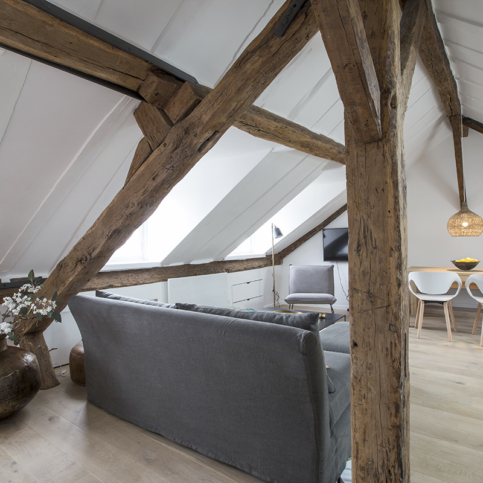 What problems did you run into?
To sum up, we encountered three major problems:
– the challenge of dealing with an apartment under a sloped ceiling with lots of exposed beams, because nothing is straight!
– coordinating multiple trades within one small space;
– having no other choice than using the stairs ​(using a hoist is impossible since the apartment is set back from the façade).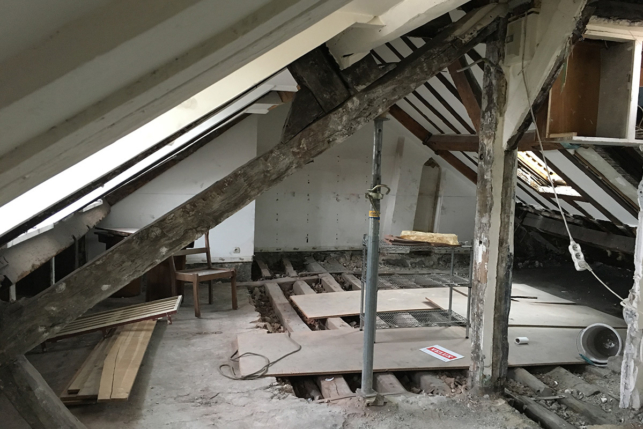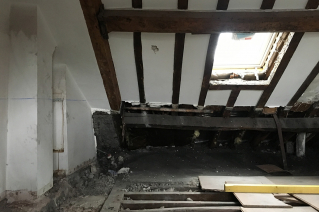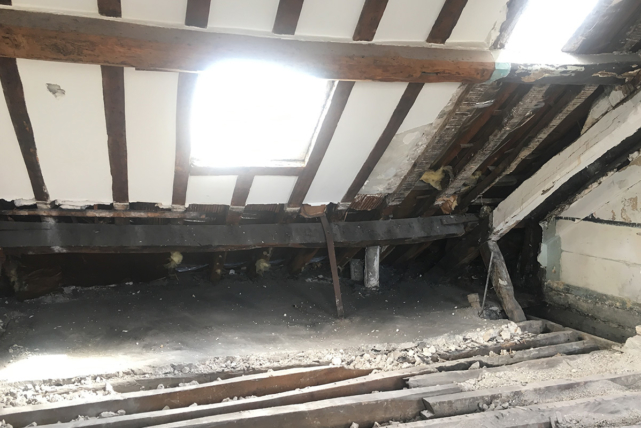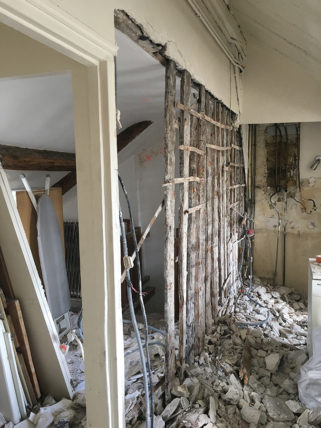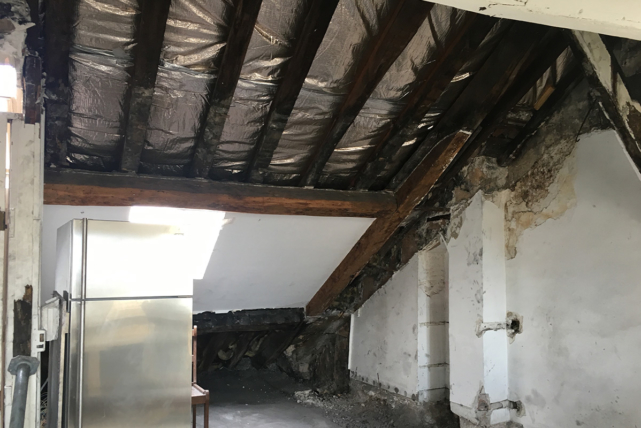 Who was in charge of decorating the apartment?
The general contractor assistant and me.
What advice can you give for successful renovation works?
It is essential to call in professionals such as a general contractor assistant, an architect who is able to find solutions adapted to complex areas, a property surveyor for existing plans, possibly engineering consultants, and contractors with up-to-date insurance.
The general contractor assistant is present from the moment the owner takes possession of the property until the keys are handed over. The assistant conducts the work between all the various contractors, sparking new ideas and providing expertise in layout and decoration. They request quotations from companies and ensure a follow-up.
Another piece of advice: don't plan to a tight schedule, because the unexpected is unavoidable. And finishings take time.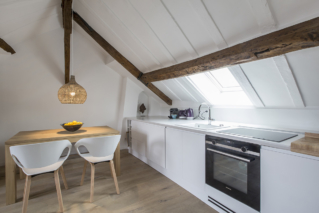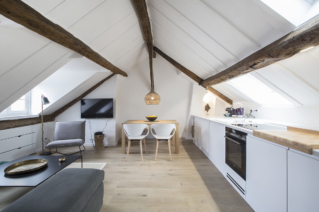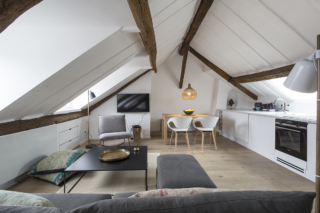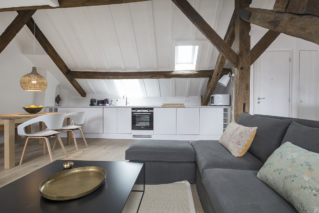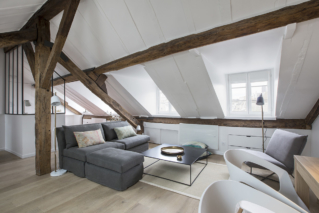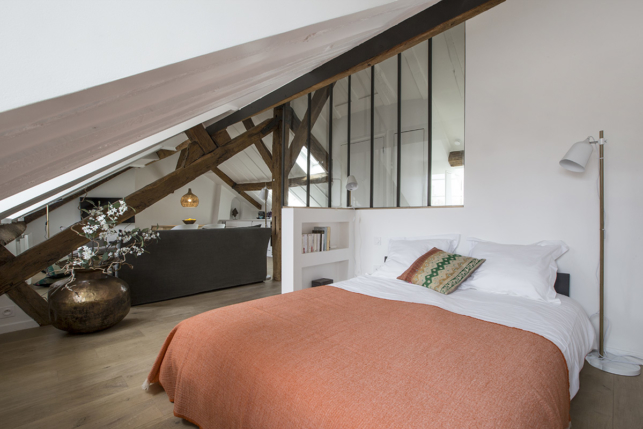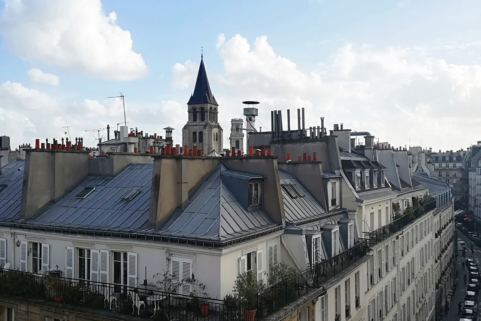 For that matter, what type of unexpected challenges did you come up against?
The unexpected did happen. For instance, when we mounted the suspended ceilings, we discovered a pile of waste that had been accumulating over the years since the construction works 300 years ago. We disposed of around 20 cubic meters of waste!
​
Any funny stories to tell us?
The highest floors beneath the eaves are particularly sought-after. This apartment is the combination of four former maids' rooms. But at the time of construction, this space was used as an attic. The then mason in charge of the wooden structure used quality oak beams inside the apartments, but simply used leftover wood from other building sites in the attic. This adds to the charm of this apartment. When you look more closely, you can see traces left by workers, where they were used for other, even older buildings. The same is true for the ironwork, which was recovered and then tailored to the space.
---
FURNISHING AND DECORATION