The word trendy might have been invented to describe the Marais.
Long the hub for Paris's LGBT community and a popular student area, these days the district also teems with well-heeled young professionals and discerning tourists who come in search of a dizzying array of upscale designer boutiques, vintage clothes stores, chic hotels, gourmet food shops, and some of the city's best restaurants and hippest bars. With its numerous galleries and museums, including the newly reopened Musée Picasso, the Marais is also a huge draw for art-lovers. Its lovely public gardens and polished architecture – a mix of the medieval, elegant 18th century, Haussmannian grandeur, and a touch of cutting-edge modern – only add to its considerable charm.
On the Map
The Marais covers most of the 3rd arrondissement and half of the 4th. It stretches northwards from the right bank of the Seine, across the wide and elegant rue Saint-Antoine and rue de Rivoli and into the narrower streets that lead to Arts et Métiers and République. It's here you will find the newly reopened Musée Picasso. Going westwards the Marais takes in rue de Beaubourg and adjoins the popular Centre Pompidou. Eastwards it stretches to the boulevards Henry-IV and Beaumarchais, and place de la Bastille, home to the hulking Opéra Bastille.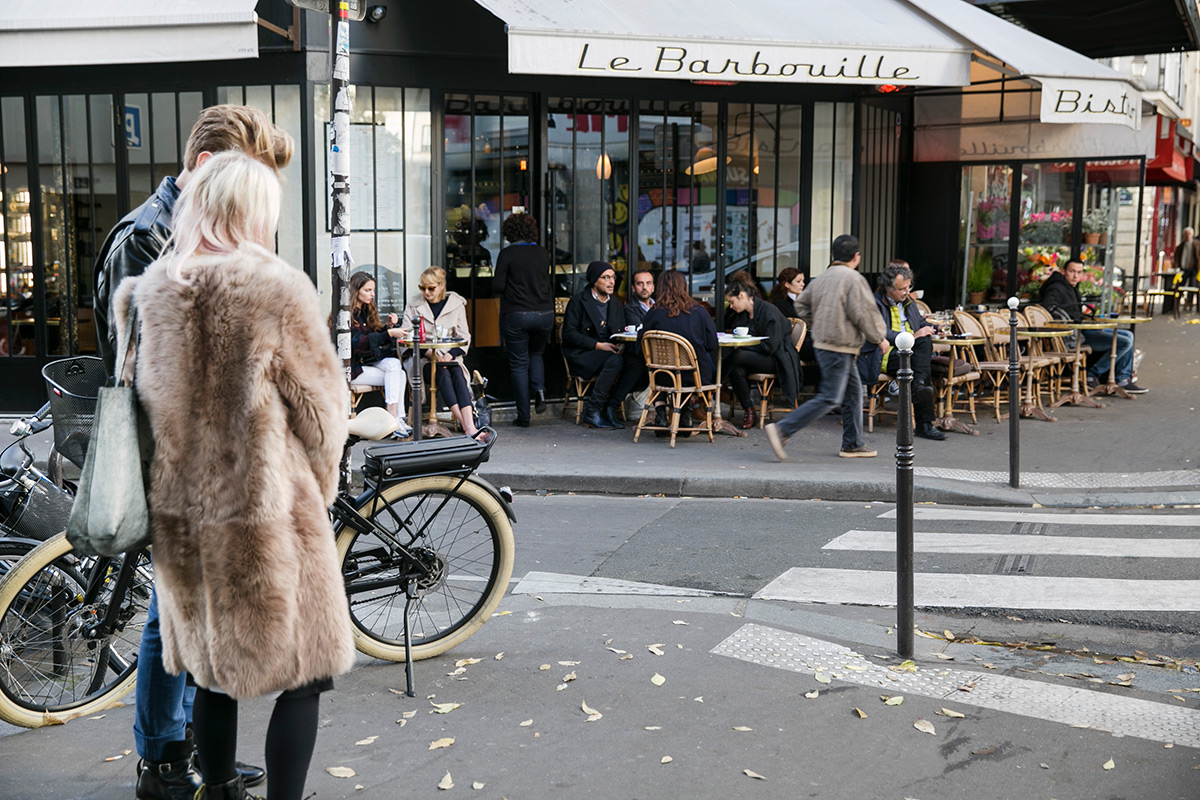 What the Locals Say
"Every day I continue to be enchanted by the Marais, by the beauty of the architecture I walk through, warmed by the village-like atmosphere that continues to exist here, bumping into acquaintances, greeting shopkeepers, always feeling safe. I couldn't imagine living anywhere else". – Tamia, singer and composer.
Haut Marais
The ultra-fashionable northern section of the Marais around rue de Bretagne and square du Temple is known as Haut or Upper Marais. Half as a joke, it's also been dubbed NoMa (for Northern Marais), as if it were a suburb of New York. New York wishes. There are great food shops here, organic and otherwise; restaurants with lovely terraces; adventurous contemporary art galleries; and some of the most elegant private residences in Paris.
Don't Miss
While you're in Haut Marais, be sure to visit the Marché des Enfants Rouges, on the rue de Bretagne, the oldest covered market in Paris, offering organic fruit and veg, fresh fish, cheap flowers, and wholesome dishes to take away or eat on the spot, everything from genuine Italian pizza to North-African tajines.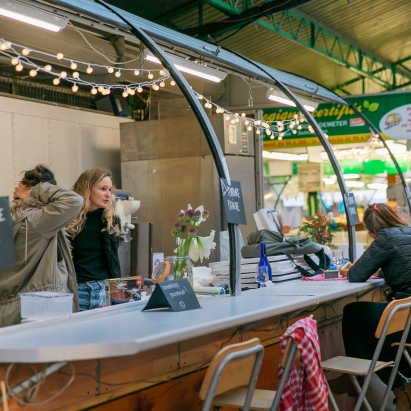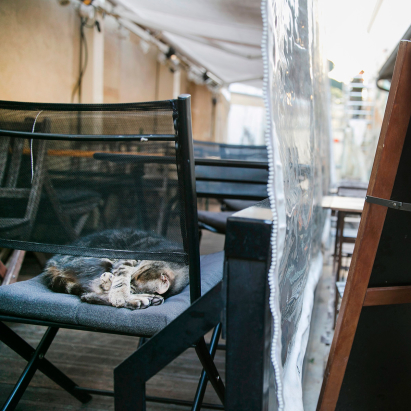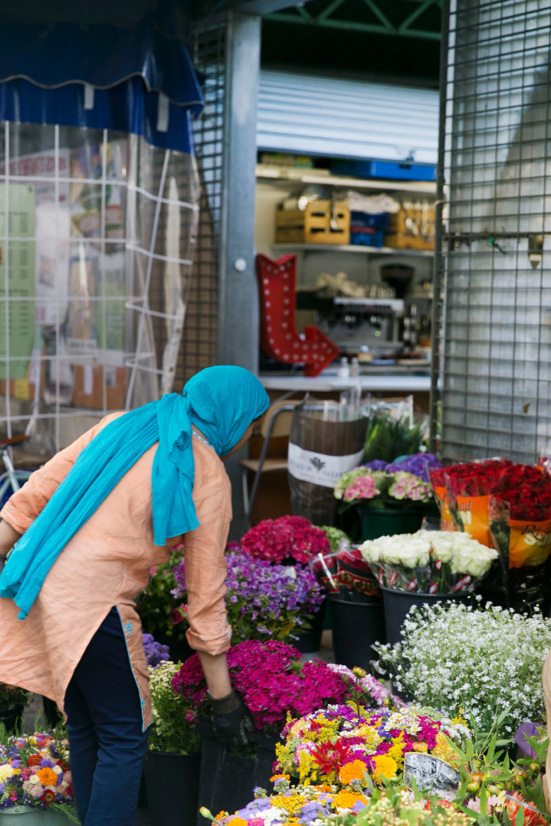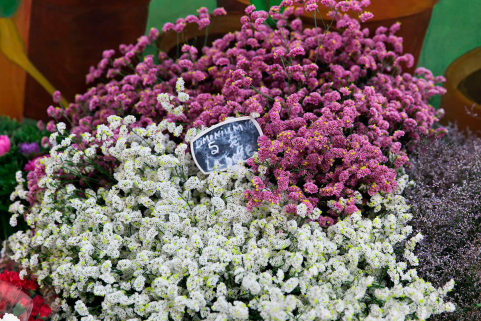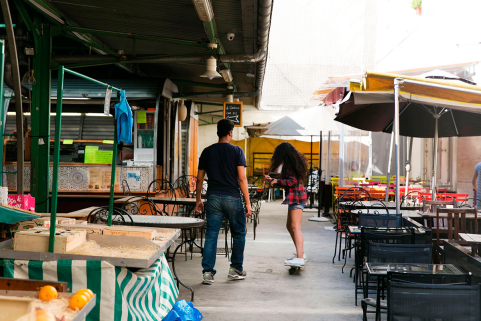 Rhymes with Gay
The LGBT community began to festoon the Marais with rainbow flags in the 1980s, particularly around rues des Archives and St Croix de la Bretonnerie, where today there are gay bars, clubs, restaurants, bookshops, gyms and large LGBT community.
The Art Scene
There's an astonishing number of galleries in the Marais and one of the best ways to find your feet in the contemporary art scene is to go on a gallery crawl on vernissage night, often on a Thursday or Saturday, when venues coordinate the openings of their new shows. Apart from the art on display, it makes for great people watching, and you'll get a glass or two of free wine into the bargain.
Insider Tip
The Centre de Danse du Marais, in a 17th century courtyard at 41 rue du Temple, offers an huge range of dance classes in all styles, for all ages and different levels of ability. The staff is friendly and a fair number speak English.
Healthy Eats
In keeping with its green politics, the Marais offers the widest variety of organic, vegetarian, and gluten-free food available in Paris. Gourmet veggie delicacies can be relished at Café Pinson on rue Forez in a very cosy, living-room décor; at Nanashi, a Japanese fusion canteen; and Bob's Kitchen at 74 rue des Gravilliers. There are also lots of veggie options at the Chinese restaurants concentrated on rue au Maire.
Don't Miss
A walk around the perfectly symmetrical Place des Vosges, one of the most beautiful squares in Paris, if not the world.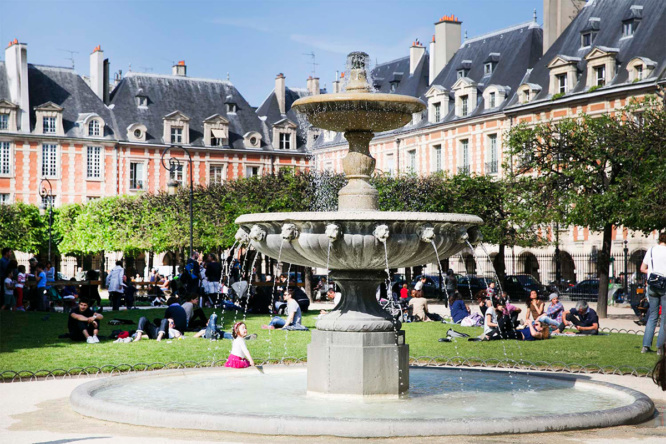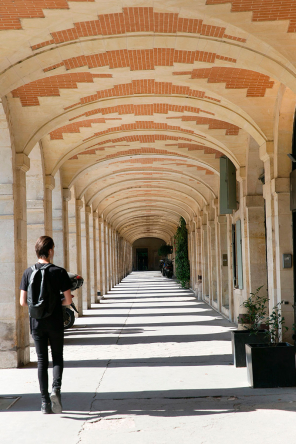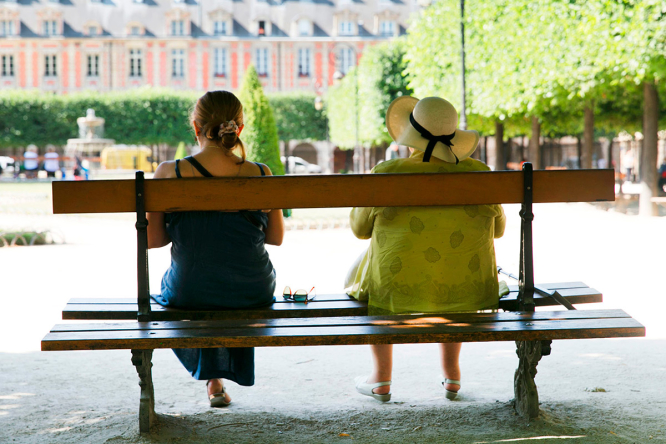 For Children
There is a 'Happy Families' centre at 5 rue du Cloître St Merri, just next to Nikki de St Phalle's colourful Stravinsky fountain, which, for a certain price, offers parents services from massages to barbers, psychotherapy, career advice and a siesta room, while young children are looked after and entertained. Just round the corner there's the Pôle Simon Le Franc, at 9 Rue Simon Le Franc, which provides a wide range of workshops for both adults and children. These include video-making and musical-instrument-making workshops, a choir, chess, gardening, story-telling, and Chinese, Italian and English lessons.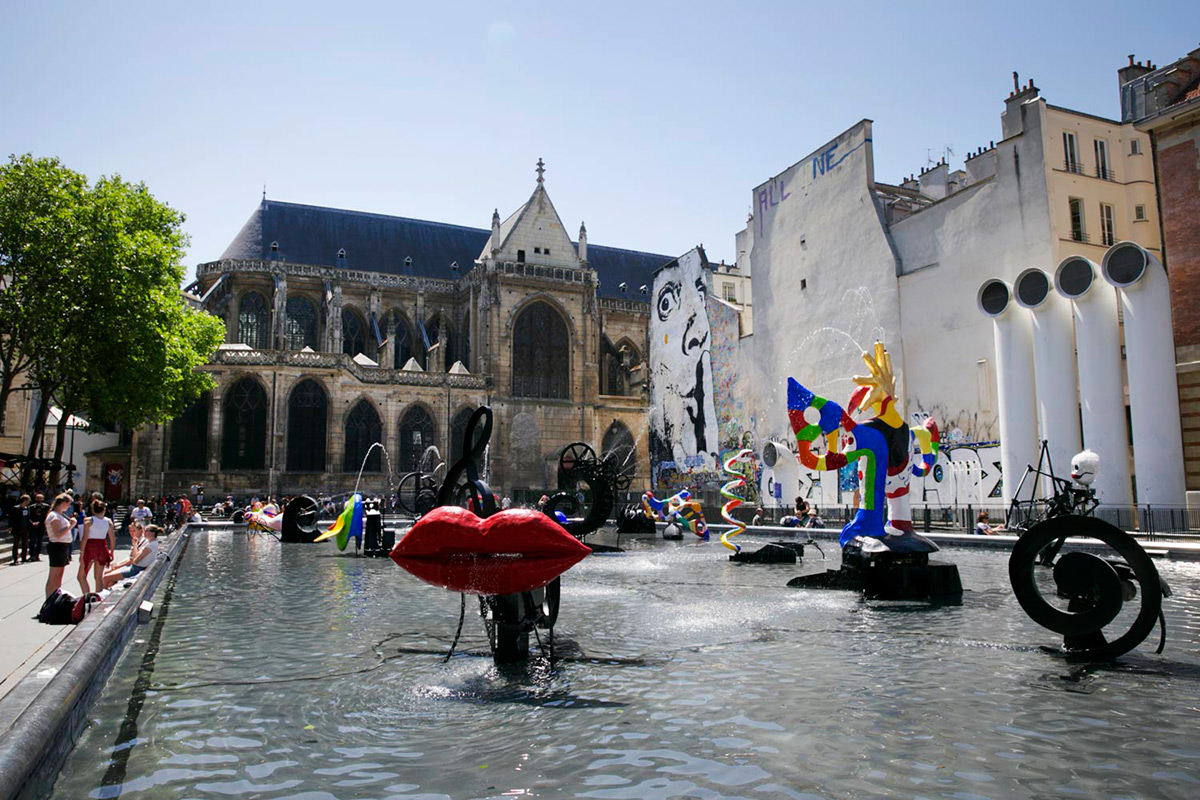 A Moment of Zen
In front of the 3rd arrondissement town hall lies the lovely, luxuriant square du Temple, with its eco-labelled, pesticide-free flora, a duck pond, a bandstand, a small playground and a lawn you're allowed to lounge on.
Quenching Your Thirst
Locals remember a time when the only good cocktails in the Marais were mixed by Anglos at expat bars like the Lizard Lounge on rue du Bourg Tibourg, or Joe Allen's near Les Halles. Now the French are getting the hang of it. Red Door on rue Charlot mixes a mean Margarita and Sherry Butt, on rue Beautrellis, has good mixed drinks and an Anglo and French clientele, including 'bouquinistes' who sell books on the banks of the Seine. If you want to buy wine to bring home, locals swear by Caves Bossetti at 34 rue des Archives, a large outlet that holds most instructive wine-tastings and sells an excellent selection of wines and spirits.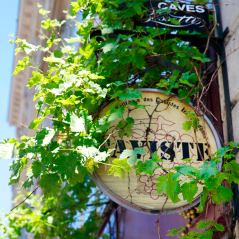 Don't Miss
The Marais is home to several of the best museums in Paris, including the Musée Picasso, which has the largest collection of the artist's work in the world; and the Musée Carnavalet, which is devoted to the history of Paris.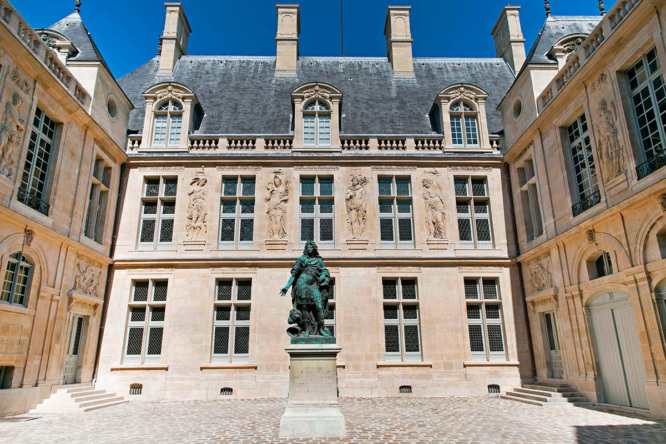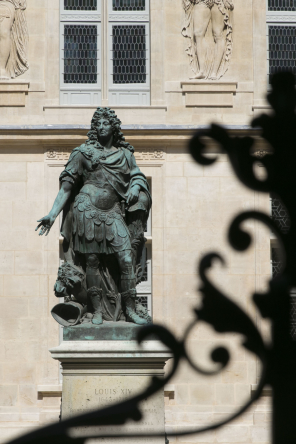 The Little Place
The Marais's historic Jewish quarter, known as the Pletzl, Yiddish for Little Place, is centred on and around rue des Rosiers and has a wide range of Jewish restaurants, patisseries and bookshops, along with an art nouveau synagogue on rue Pavée.
Insider Tip
For politically correct clothes shopping, try the stylish BIS Boutique Solidaire, at 7, boulevard du Temple, an attractive boutique that sells second-hand designer clothes and hires the long-term unemployed to man the registers.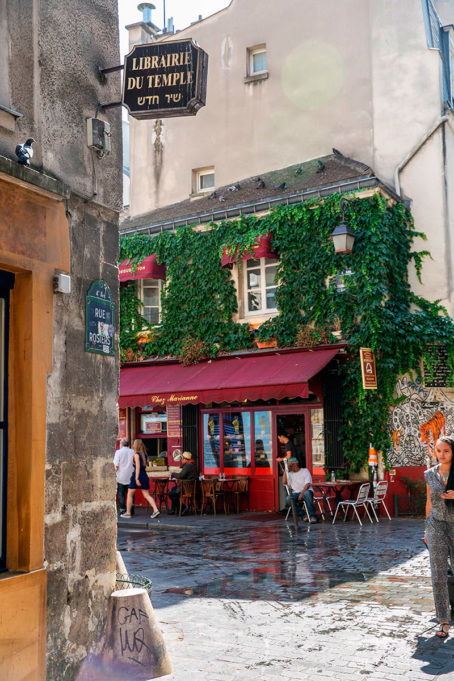 More Things to Do
The Gaîté Lyric is a vast cultural centre dedicated to cutting-edge digital art and modern music and is located in a stunning building that used to be a grand theatre. The Marais is also home to some of Paris' most prestigious photo galleries (the Polka, Agathe Gaillard, the Maison Européen de la Photo, and the Hotel de Sully). Major photo exhibitions are regularly presented at the city hall, the Hôtel de Ville, too.
Music
The area around Les Halles is where to head for live music, notably jazz at the Duc des Lombards or the Sunset, while churches in the Marais often hold classical music concerts.
English Spoken
The Red Wheelbarrow is a charming, entirely anglophone bookshop at 22 rue St Paul. The oddly named I Love My Blender at 36 rue du Temple is a recent addition opened by an anglophile who sells a lot of English books in both French and English. If you want to read in French, Comme Un Roman on rue de Bretagne is well stocked and has an extensive programme of readings and debates with prestigious authors. Les Mots à la Bouche on rue St Croix de la Bretonnerie has a selection of gay reads.
What the Locals Say (2)
"One of the things you never forget in the Marais is how historic the area is. The banister in my apartment building was classified national heritage. So no elevators allowed!" – Isabelle, editor
Insider Tip
If you're looking for some peace and quiet in the Marais, try the Jardin Anne Franck, which is situated behind the Museum of Jewish History on the rue du Temple. The gardens of the National Archives are also an underutilised resource.
Animated, cosmopolitan, with a lively arts scene and chic shopping and some of the best restaurants in the city.
Since the Marais is flat and heavily pedestrianised, it's great for getting around on foot or by bike
Lots of green space and one of the loveliest stretches of the Seine in the city
Great food shopping, including the Marché des Enfants Rouges, the oldest covered market in Paris
Beautiful people and beautiful architecture
Ever increasing rents
Very little parking
Too many tourists and too many shoppers, even at the weekend (since many of the shops are open on a Sunday)
---
The best of the Marais